You can head to the roughest trails without breaking the bank by purchasing top off-roaders that cost $20,000 and below. Of course, you can get SUVs or pick-up trucks for way less than $20,000, but with an expanded budget, your range of choices drastically increases.
Although you can purchase a new vehicle for under $20,000, this is very rare. You'll most likely get used car options instead, although this doesn't mean that they are undrivable. There are a lot of used cars that go toe-to-toe with new vehicles, except for a few bumps, scratches, wear and tear on them.
Our list of best off-roaders under $20,000 includes used cars that can feature a drivetrain powering four wheels, four seats, and more than enough room to sleep and store gear. Whether you're taking your friends or family on an off-roading adventure, there's more than enough room.
This list is just what you need when looking for your best rough terrain vehicle. Let's take a look at the top eleven off-roaders in the used car market.
Toyota 100 Series Land Cruiser
The first on our list is the Land Cruiser, and many all-terrain enthusiasts will even argue that it is the most sought-after car in the world. This is because it is highly dependable, durable and will also give you impressive performance. But you'll need a vehicle released at least 10 years ago to get a decent model. It features a full-time 4-wheel drive and a center-locking differential. It also holds enough torque and holds its value well. On the downside, you need to remove the third row if you want to use the full cargo area.
Jeep Wrangler Unlimited 4×4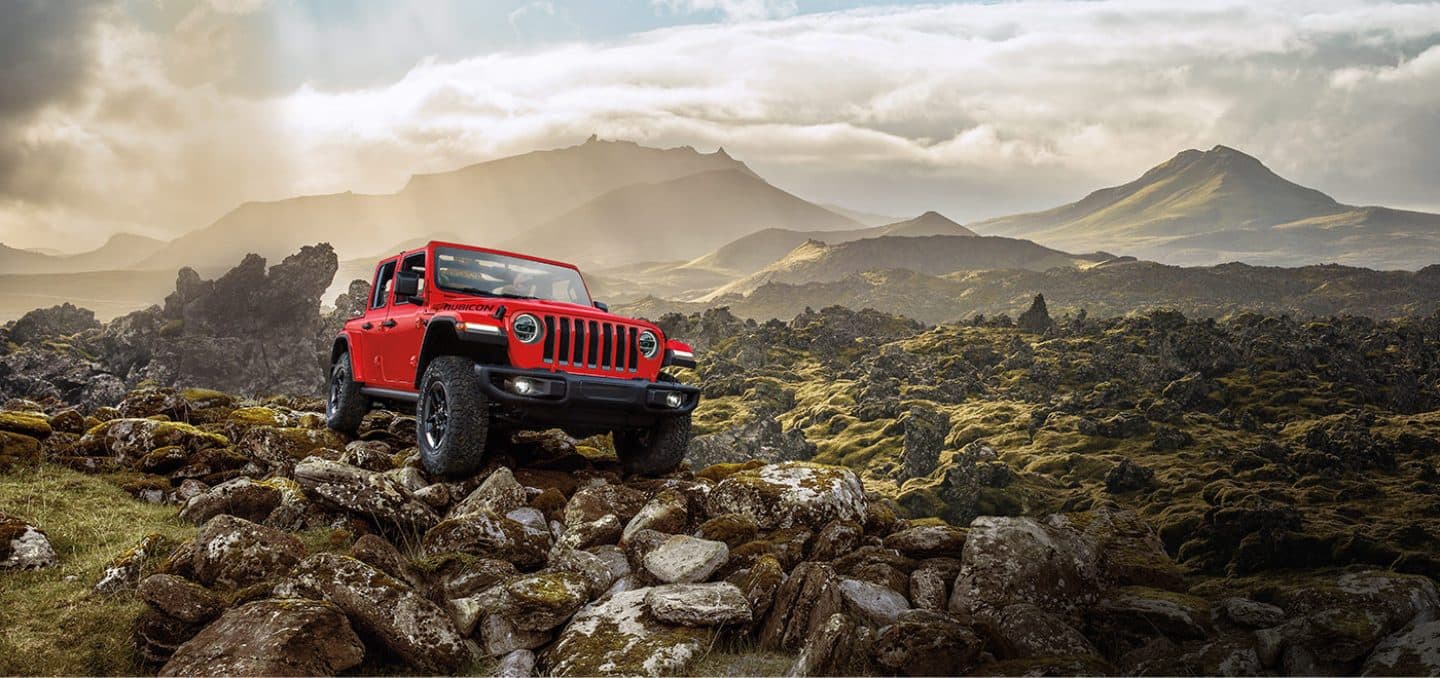 This list won't be complete without a Wrangler on it, and so we have the Unlimited 4×4 also going for less than $20,000 in the used car market. Since they have a massive aftermarket, there're a lot of parts you can get to customize and upgrade the car. If you want one within your budget, you'll need to go as far as 2010 for a decent model. But, since they've been offering great capabilities, you can still enjoy your adventure. On the con side, it doesn't have excellent fuel economy or a spacious economy.
Nissan Xterra
When it comes to really affordable off-roaders in the used car market, the Nissan Xterra always finds itself on the list. But this doesn't mean that its capabilities are unimpressive – it's the other way around. This SUV features a powerhouse, from the V6 engine to the rugged body frame and alternative six-speed manual transmission. Its parts are also very inexpensive, so you can fix up the used car while you're at it. It's a great choice for anyone looking for cheap and ruggedness.
Toyota Tacoma
If you're looking for a small, durable pickup truck, the Toyota Tacoma fits the bill perfectly. The car can be found anywhere in America, especially by those looking for adventure, which is why the price is affordable. With your budget, you can find an excellent 2012 4×4 Access Cab with a TRD Off-road package. Over time, you'll discover how durable and capable this car is. You can even make the performance better with a few upgrades.
Dodge RAM 2500 Diesel 4×4

Enthusiasts that are planning to go on rough and harsh adventures usually go with the Dodge RAM 2500 Diesel 4×4. This full-sized vehicle with a 5.9L Cummins turbo diesel and a size of ¾ ton can take down everything in its path. This makes it the best choice in the toughest off-road conditions. Combine this with a manual transmission, good fuel economy, an amazing towing capacity, and low price, and you have your best budget off-roader.
Volvo XC70
If you're looking for a car that can balance on-road and off-road rides, you can go for the Volvo XC70. This vehicle will impress you with its cargo capacity, ground clearance, luxury interior, and safety features, making it an even better choice for your family. You can get a T6 AWD XC70 offering 90,000 miles all-round for lower than $20,000. You also get a T6 300-hp inline-six turbocharged engine and about 21 mpg. It also includes special features that you can turn on when you get to rough terrains, like the Hill Descent Control.
Land Rover LR4
The best thing about the Land Rover LR4 in the used market is the high level of depreciation. With the new vehicles costing about $50,000, you can get a used luxury SUV for lower than $20,000. If you especially go for the V8 HSE model, you get high mpg and power, similar to what the V6 offers. There is a lot you can get for under $20,000, offering around 100,000 miles if you look closely. The vehicles also offer great storage and sleeping space. It also has a good terrain-response system for off-roading. But, keep in mind that it's expensive to repair and takes a lot of gasoline.
Lexus GX470
The Lexus GX470 has the same platform as the Land Cruiser Prado, which means you can enjoy high quality from the former, and even fix it up with some spare parts from the latter. It features a 4Runner suspension and the time of luxury you can expect from Lexus models. You can also purchase them for as low as $16,000 and get a low-mileage, high-quality car. The car has an impressive interior space, payload capacity and is very durable.
Jeep Grand Cherokee 
For those who want an all-terrain car giving deep Jeep heritage, the Grand Cherokee always makes for a good choice. With a great towing capacity, the car has good fuel economy and a modern SUV package. You can get a good model offering less than 100,000 miles for less than $20,000. Whether you're driving this car on the road or in rough terrains, this top safety vehicle offers good quality. It also has high power and capability. Keep in mind that the Jeep Grand Cherokee has had problems when in a rear collision, and this problem has been addressed with recalls, so ensure you purchase the one that was taken care of.
Toyota Tundra
Combine a 381 horsepower i-Force V8 with a Double Cap 6.5 food box and you get the Toyota Tundra. With enough spaces for seating, sleeping, and storing gear, and enough power to propel this big truck, it has proven itself as the best companion for any off-roading adventure. The Toyota Tundra can be found everywhere on used car markets, so it's best to shop around until you find a high-quality one offering 100,000 miles for less than $20,000. 
FJ Cruiser
Although the FJ Cruiser only existed in US markets for seven years, it has remained in the used market for an even longer time and has impressive demand coupled with an affordable price. You can purchase a high-mileage and early-year model FJ Cruiser on the used market for around $15,000 and above. Ensure it's in good shape so that you can enjoy the amazing performance it gives on and off-road. It is well-known for being quirky, dependable, and unique.
Last Thoughts
Luckily, you can get the all-terrain vehicle of your dream, or at least something close to it, and still avoid breaking the bank. With this guide, you can get your $20,000 or less and purchase a dependable off-roading vehicle. Now, you're on your way to having an amazing rough terrain experience.