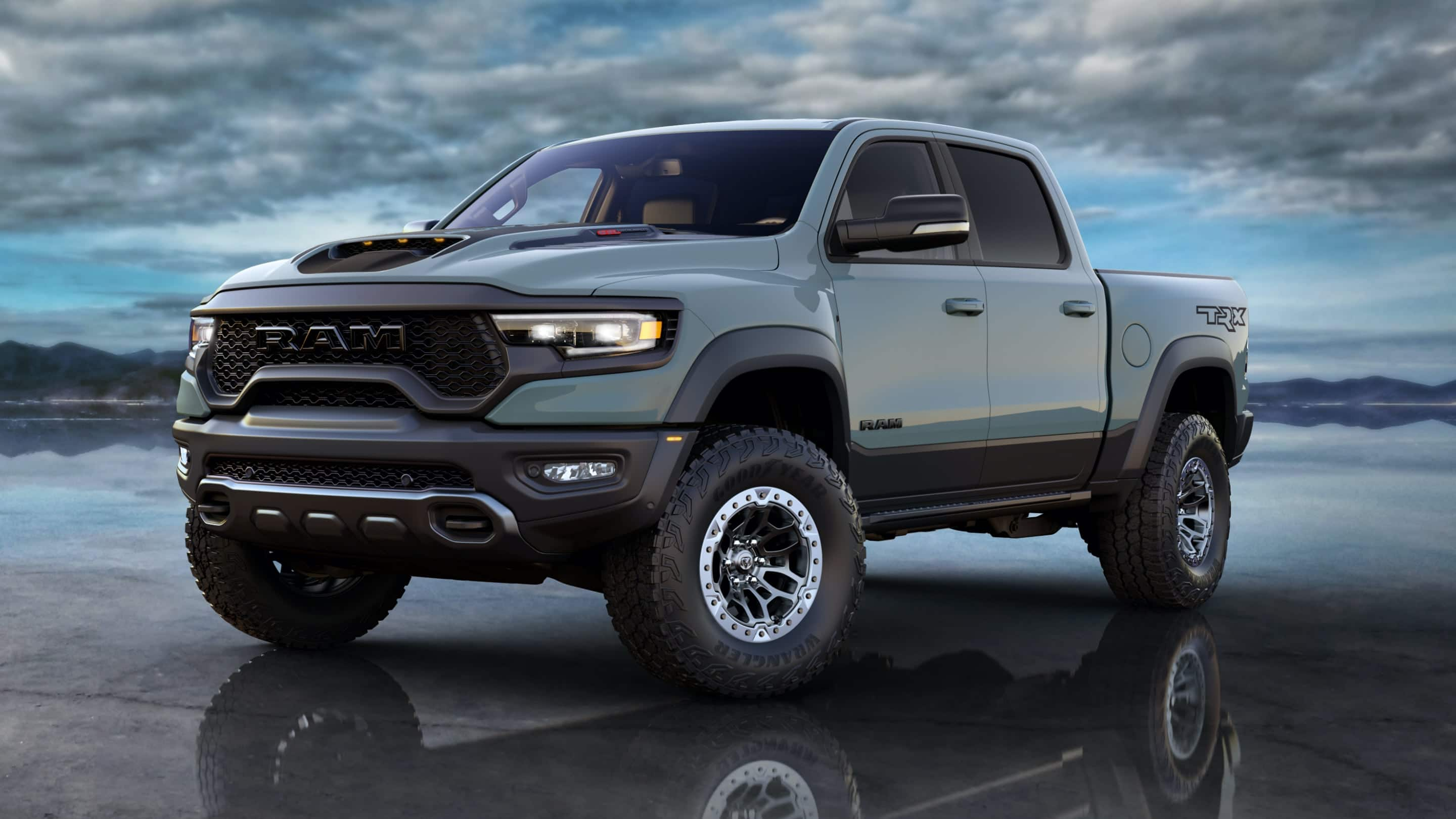 Pickup trucks are super popular in the United States, and they are not just working cars. Among them, there are luxurious premium models and powerful charged vehicles. And the new Dodge Ram 1500 TRX is the fastest pickup in the world.
Dodge Ram 1500 TRX looks very impressive. To begin with, this is a real giant: 5916 mm long and 2235 mm wide with a wheelbase of 3685 mm. It weighs 3110 kg, even though the hood, fenders, doors, and tailgate are made of aluminum alloys. The vehicle has huge Goodyear Wrangler Territory all-terrain tires measuring 325/65 R18.
The design is massive although the external changes are rather functional. The widened fenders indicate that the track is increased by 150 mm. The hood is supplemented with an air intake and "gills" that remove heat from the engine compartment. The bottom is covered with protective metal plates. You can recognize Ram 1500 TRX by its special grille and LED headlights. There are two exhaust pipes in the rear bumper.
Technical Characteristics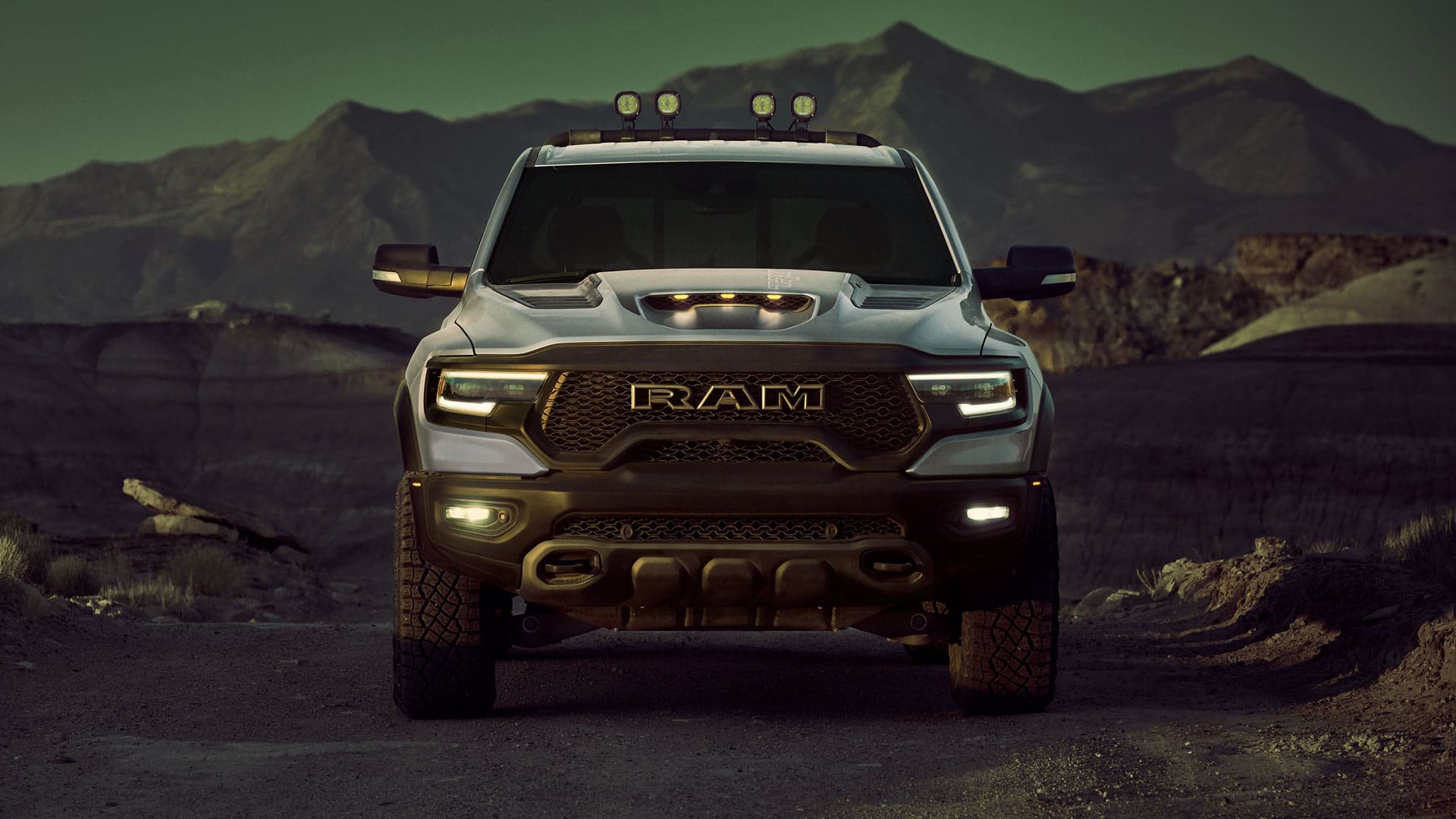 Dodge Ram 1500 TRX is powered by a 6.2-liter supercharged V8 Hemi engine. The engine develops 702 hp and has a torque of 880 Nm. With a rough acceleration, the Launch Control technology helps against slipping. In 4.5 seconds the truck develops the speed of 100 km/h. The maximum speed is around 190 km / h. It is also possible to tow a trailer weighing 3.67 tons, and the carrying capacity is 595 kg.
Dodge Ram 1500 TRX is prepared for serious off-roading. Its ground clearance has increased to 300 mm, and the suspension travel is increased by 40%. Adaptive dampers are standard. The approach angle is 30.2 °, and the exit angle is 23.5 °. The frame and chassis are reinforced, and there are more efficient brakes.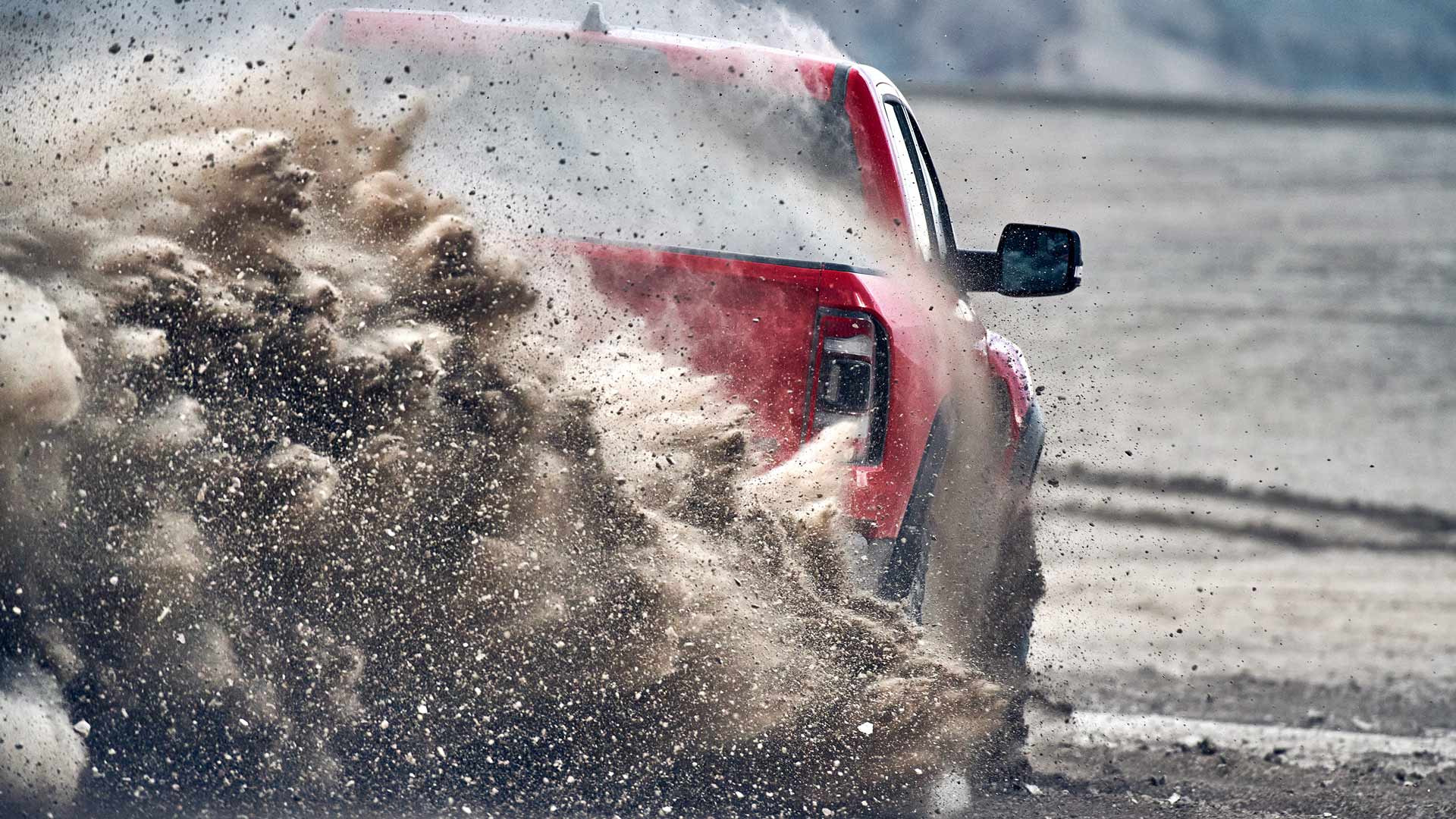 The automatic 8-speed transmission shifts gears in just 0.16 seconds. All-wheel drive is complemented by a reduction gear. There is also a lockable rear differential and a downhill assist system.
Desert dunes, mud, and rocky mountains are perfect for this pickup truck. It does not just overcome obstacles but does it at high speed. If things get tricky, you can turn on Baja's off-road mode with custom transmission and stabilization settings. Bilstein's adaptive dampers allow for high-speed cornering with a slight body roll.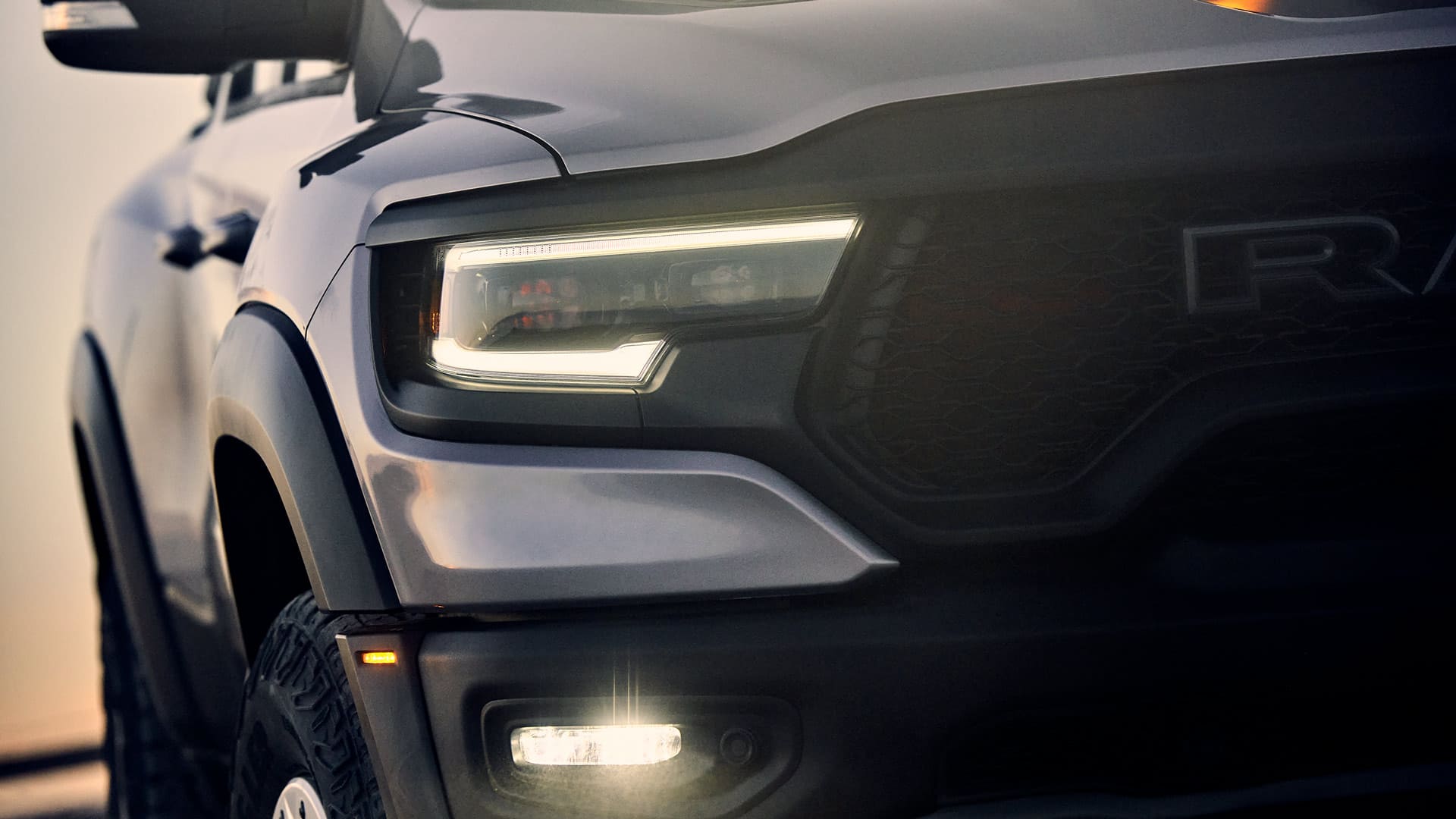 On the asphalt, the car has good drive comfort although it still feels much better on deserted highways than in city traffic. The steering wheel of the pickup is light but precise. The stabilization system easily controls the vehicle. The brakes are good: they demonstrate deceleration from 100 km / h on a segment of 39.6 m.
Interior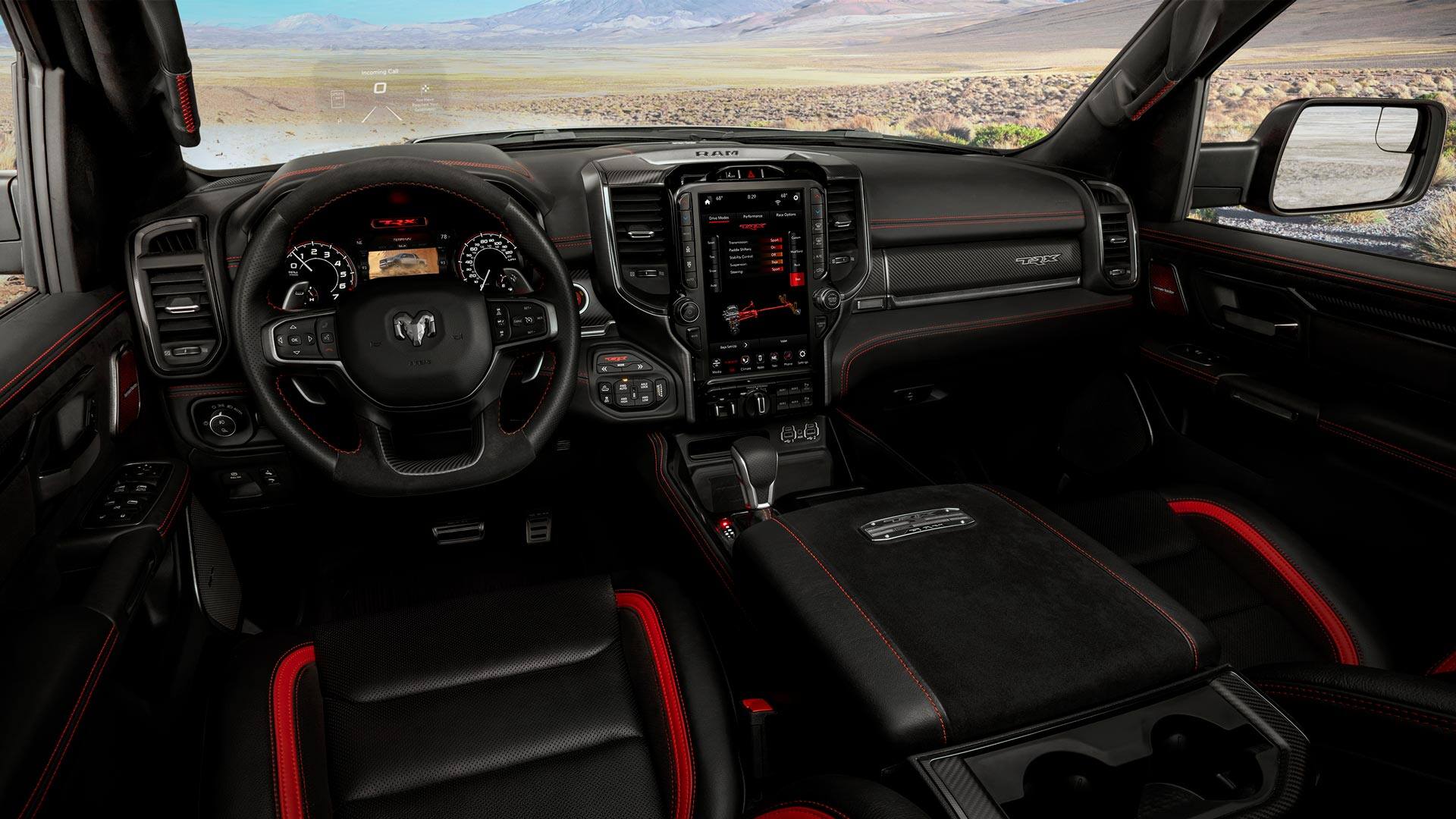 The interior trim is a combination of leather and Alcantara, and for additional charge carbon fiber inserts are available. The pedals and sills are decorated with metal pads. There is a special steering wheel with a flat rim at the bottom and a new transmission lever. The dials of the Ram 1500 TRX instruments are separated by a large color display, and for a surcharge, you can get a data projection system on the windshield. There are additional functions in the menu: you can find out the acceleration time to 100 km / h, lateral acceleration, oil temperature, or body roll angle on the road. There is a multimedia system with an enlarged 12-inch touchscreen display, all-round cameras, and a 900-watt Harman Kardon audio system with 19 speakers, as well as five USB ports.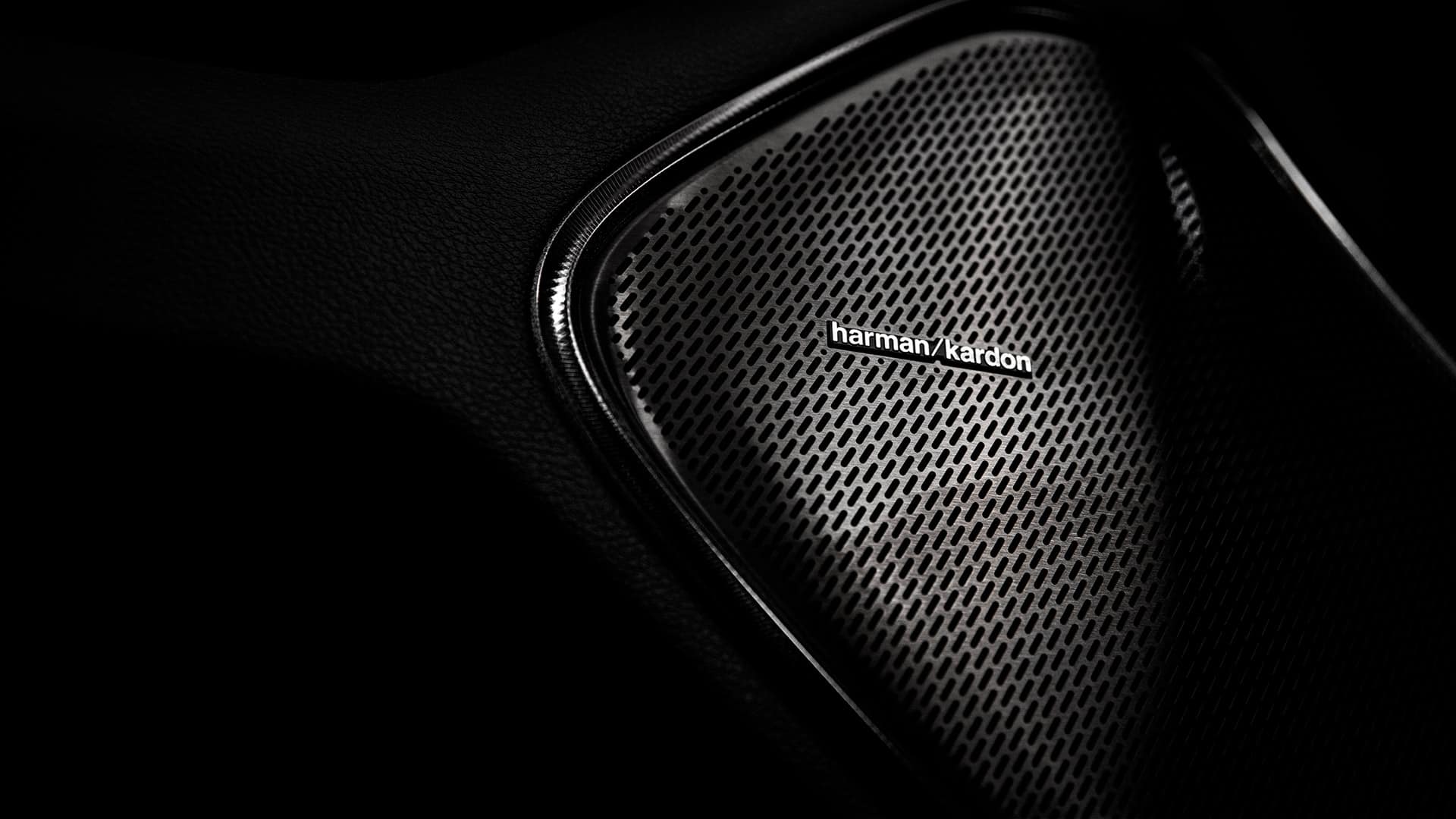 The steering column is adjustable in two planes, and the front seats are equipped with an electric drive. There is also an adjustment of the pedal assembly. The seats are new, with improved lateral support. The driving position is very high, which provides good visibility to the front and sides. The driver and front passenger are separated by a wide central tunnel, and inside a huge armrest, there is a roomy box. The cabin fits five people, although the rear legroom isn't very spacious.
Ram 1500 TRX has lots of interesting features: the basic version has a keyless access system, climate control, power accessories, rain and light sensors, a rearview camera, an audio system, Wi-Fi, a rearview camera, and cruise control. There are also 6 airbags and a stabilization system. The most expensive Launch edition has a panoramic roof, ventilation for the front seats, and all seats are heated. There is also wireless charging for a smartphone. You can also add all-around cameras, parking autopilot, automatic braking, lane, and blind spot control.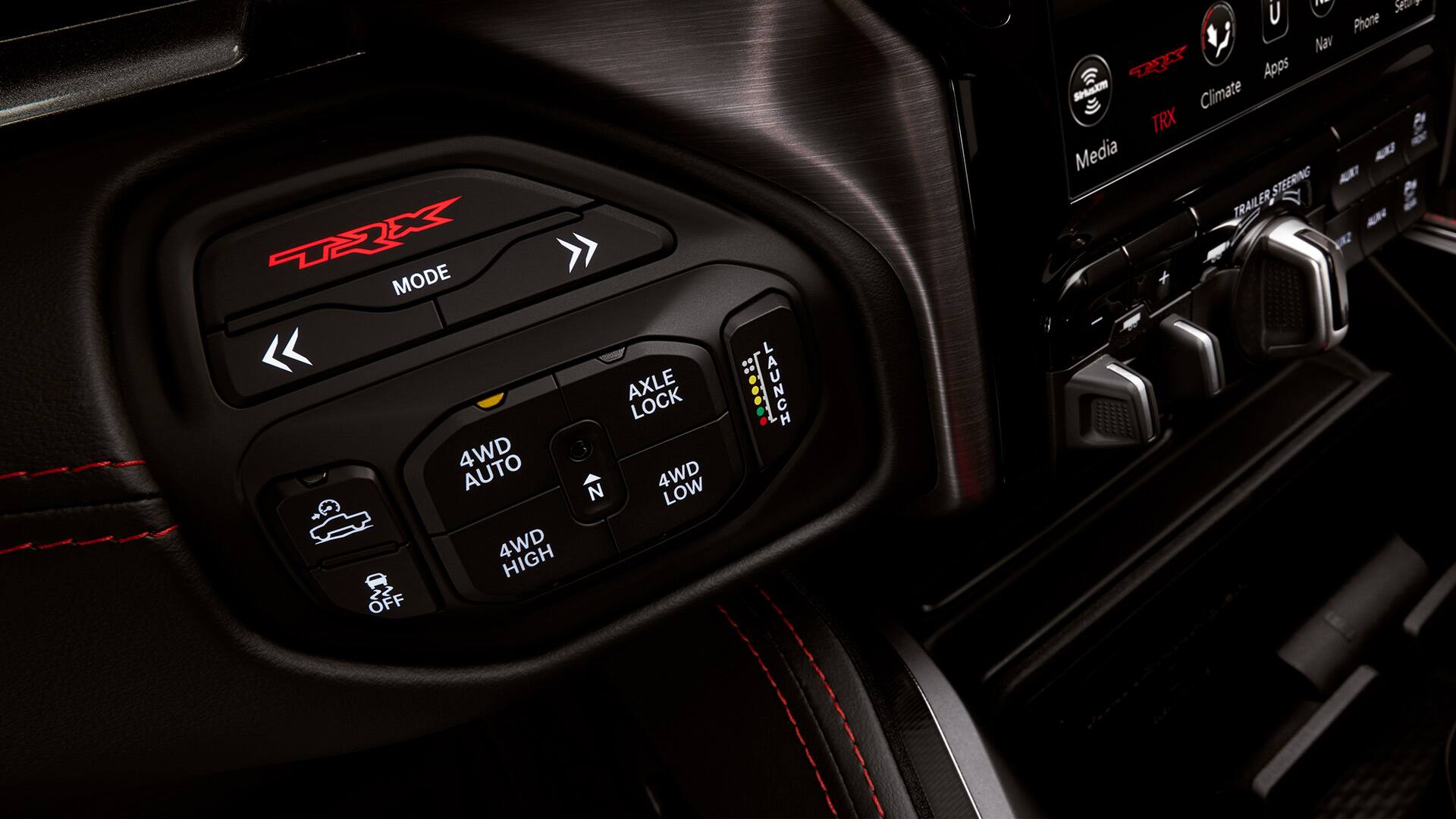 In a word, Ram 1500 TRX is a unique pickup with the dynamics of a sports coupe.