The extreme pickup Ford F-150 Raptor debuted in 2009 and it instantly became popular. Many people wanted to buy a truck that they can use to drive across the sands, steppes, and broken dirt roads. Notably, the Raptor has sold better than Porsche sports cars or Chevrolet Corvette in the past four years. So, Ford presented the new generation super pickup only six months after the basic F-series. The new generation Ford F-150 has got a powerful version of the Raptor.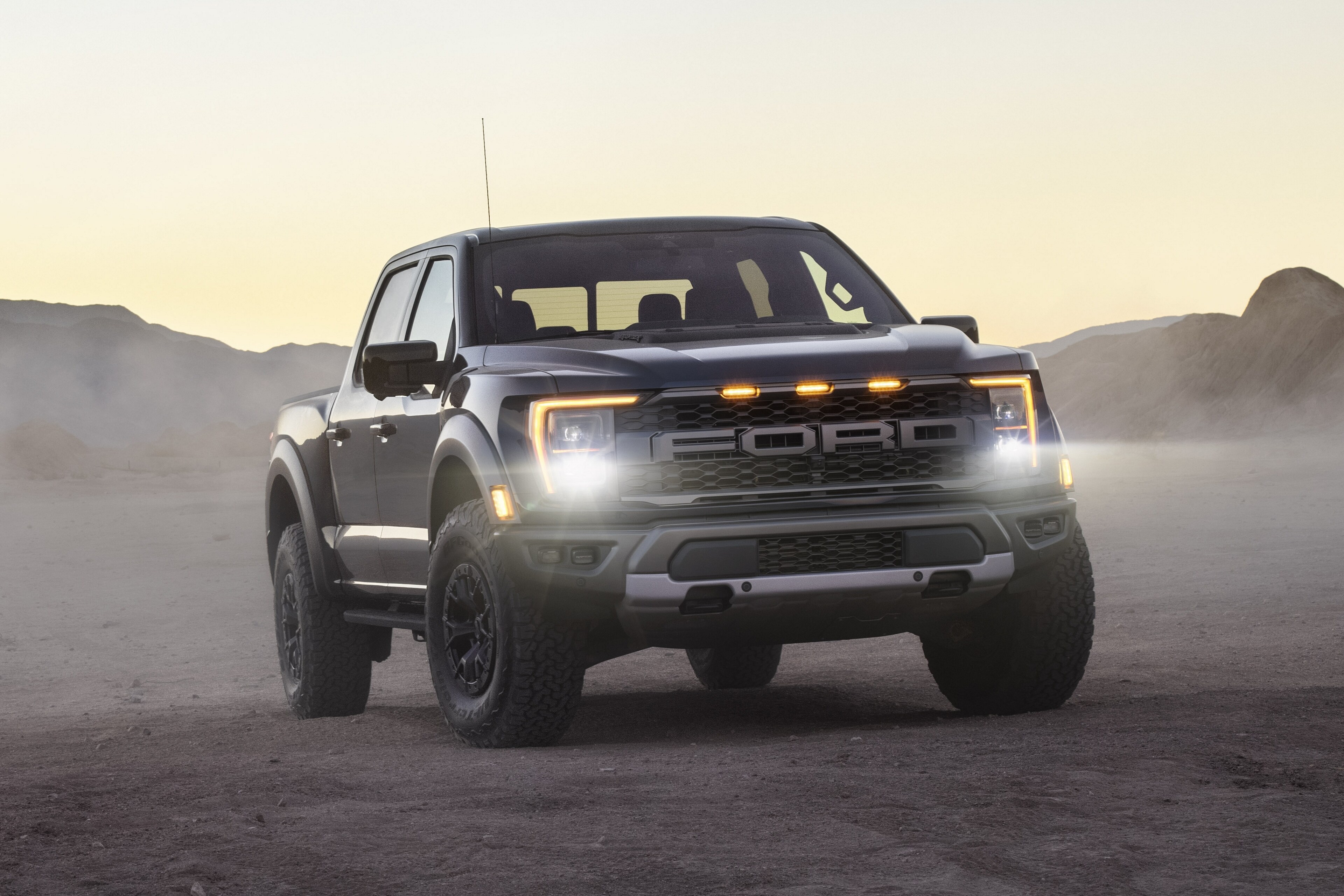 The main disappointment is that the extreme modification still kept its 3.5-liter V6 EcoBoost twin-turbo engine. The engine will go together with a 10-speed automatic and all-wheel drive with a front axle clutch. A rear differential with electromechanical locking is included as standard, and a Torsen front self-blocking unit will be available for an extra charge.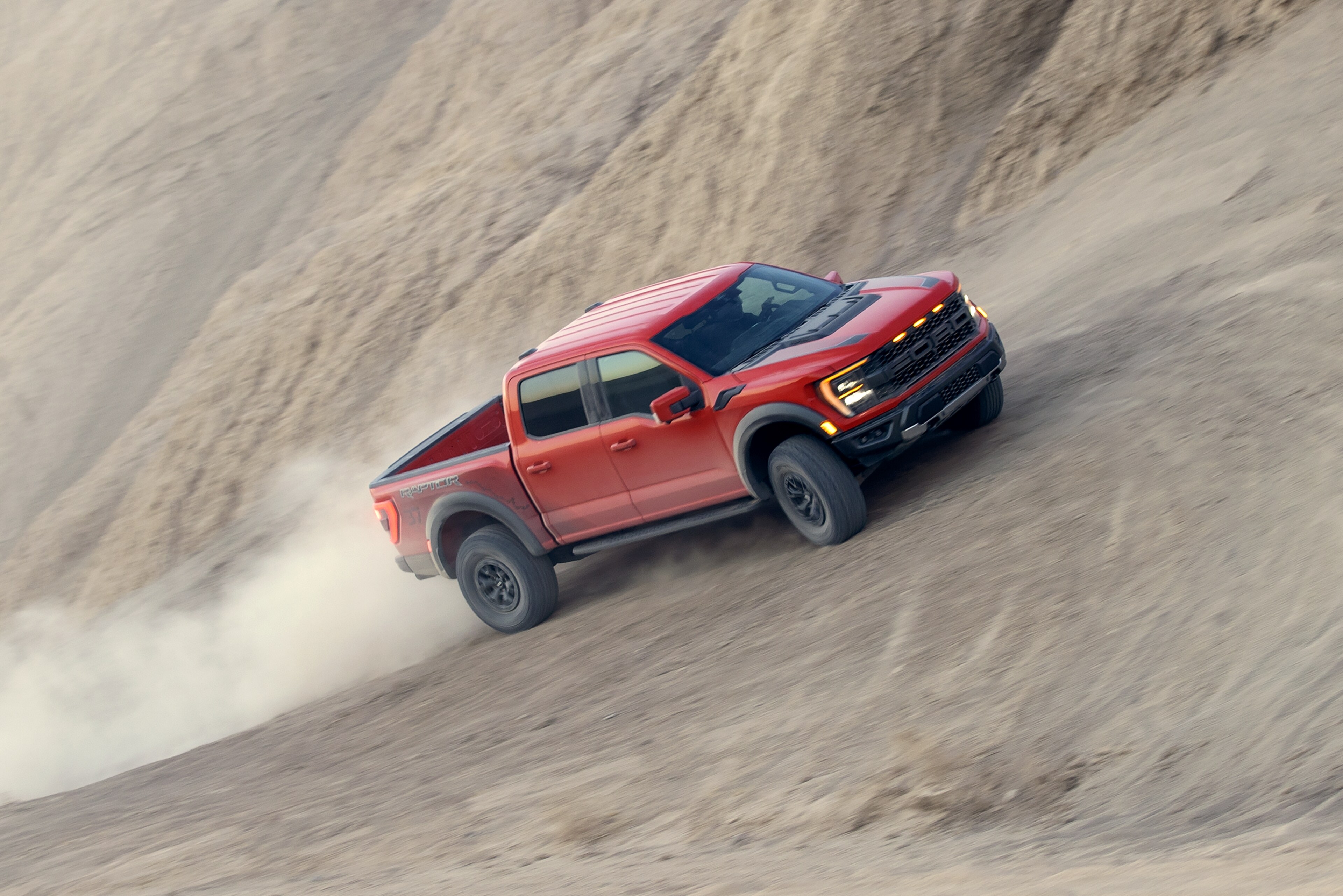 Like the new F-150 Tremor, the F-150 Raptor will only be available with a SuperCrew twin-row cab. In terms of design, the pickup differs from the lower versions with several exclusive body parts, including the hood and cargo platform door, orange accents and carbon trim elements, sports seats, and paddle shifters from the Shelby GT500.
The new Raptor is based on the same frame as the base F-150 but reinforced specifically for this model. In addition, the Raptor received a slightly modified rear frame to accommodate a reinforced suspension.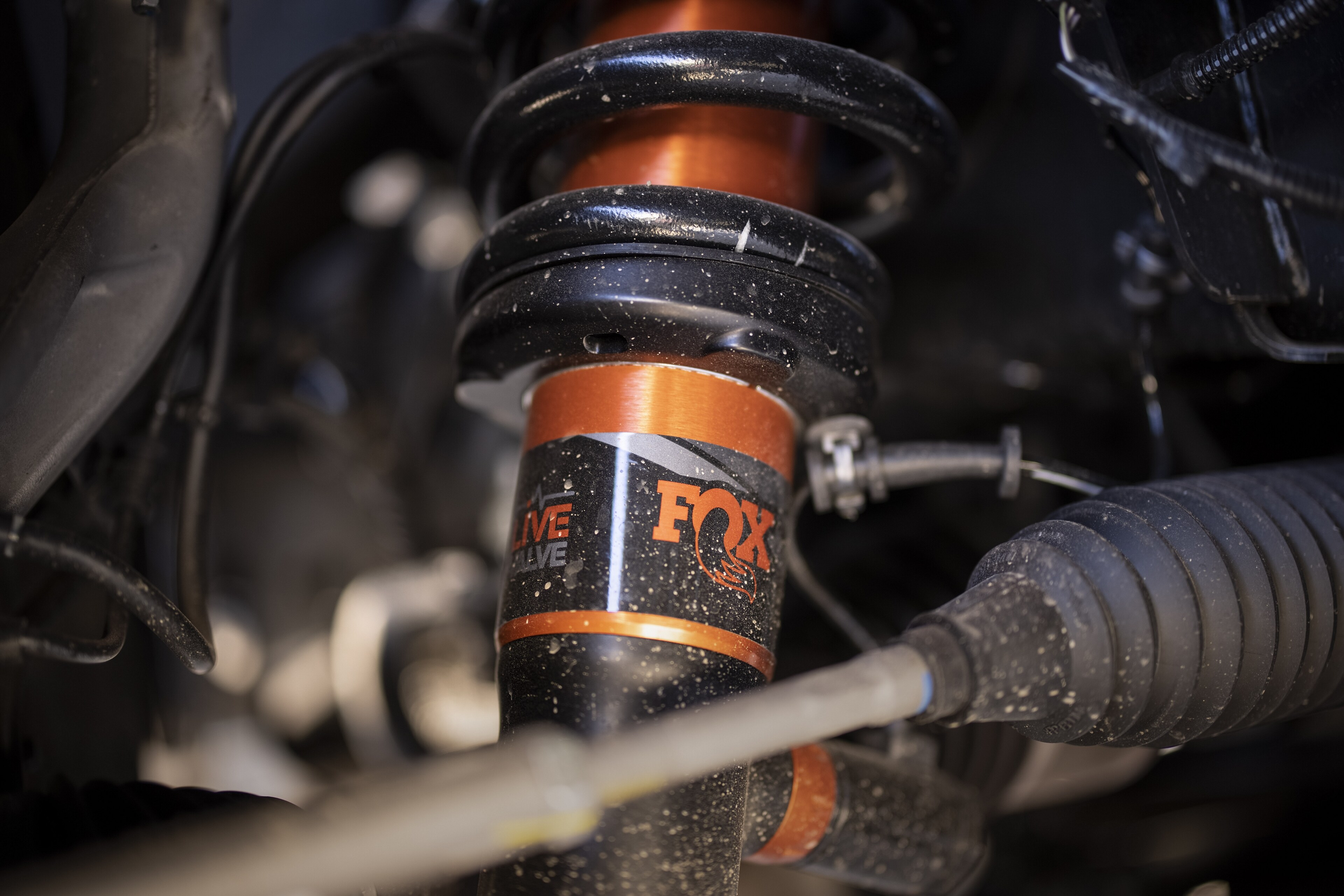 Suspension is the main element of the Raptor, so the manufacturers paid special attention to it. It got new springs, Fox LiveValve electronically controlled shocks with external reservoirs. A new five-link design is used at the back. With standard 35-inch BFGoodrich KO2 tires, suspension travel is 14 inches at the front and 15 inches at the rear. This is 25% more than the very first Raptor. When installing 37-inch wheels, these figures will decrease to 13 and 14.1 inches, respectively, but the ground clearance will increase from 305 to 333 mm. The angles of entry and exit will be 33.1 and 24.9 degrees.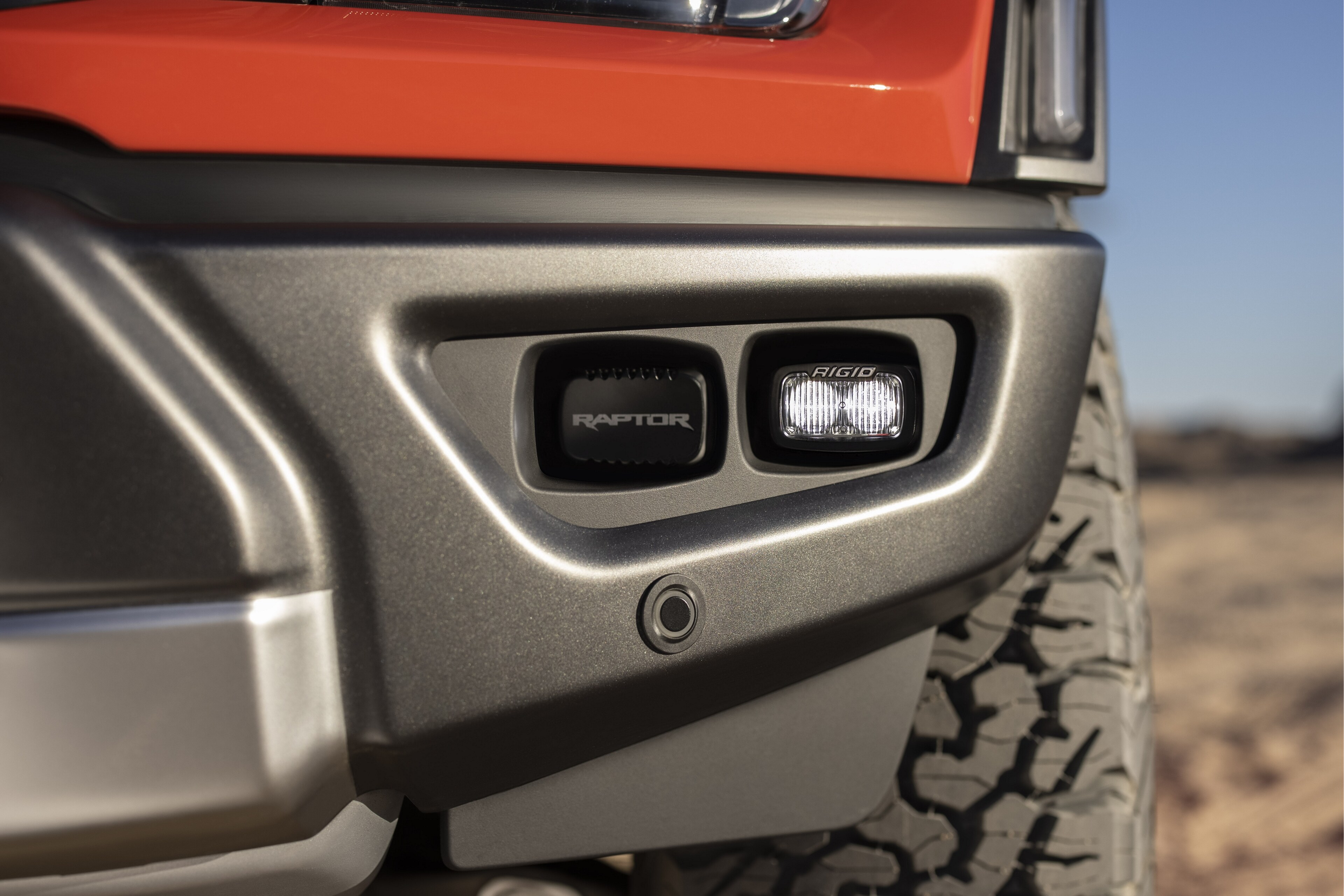 The pickup got a new exhaust system with a controlled throttle: Baja, Sport, Normal and Quiet modes differ in exhaust volume. And the drive modes have more presets: Baja, Off-Road, Normal, Sport, Tow / Haul (a pickup truck can pull a trailer weighing up to 3.7 tons), Slippery, as well as Rock Crawl for rock climbing.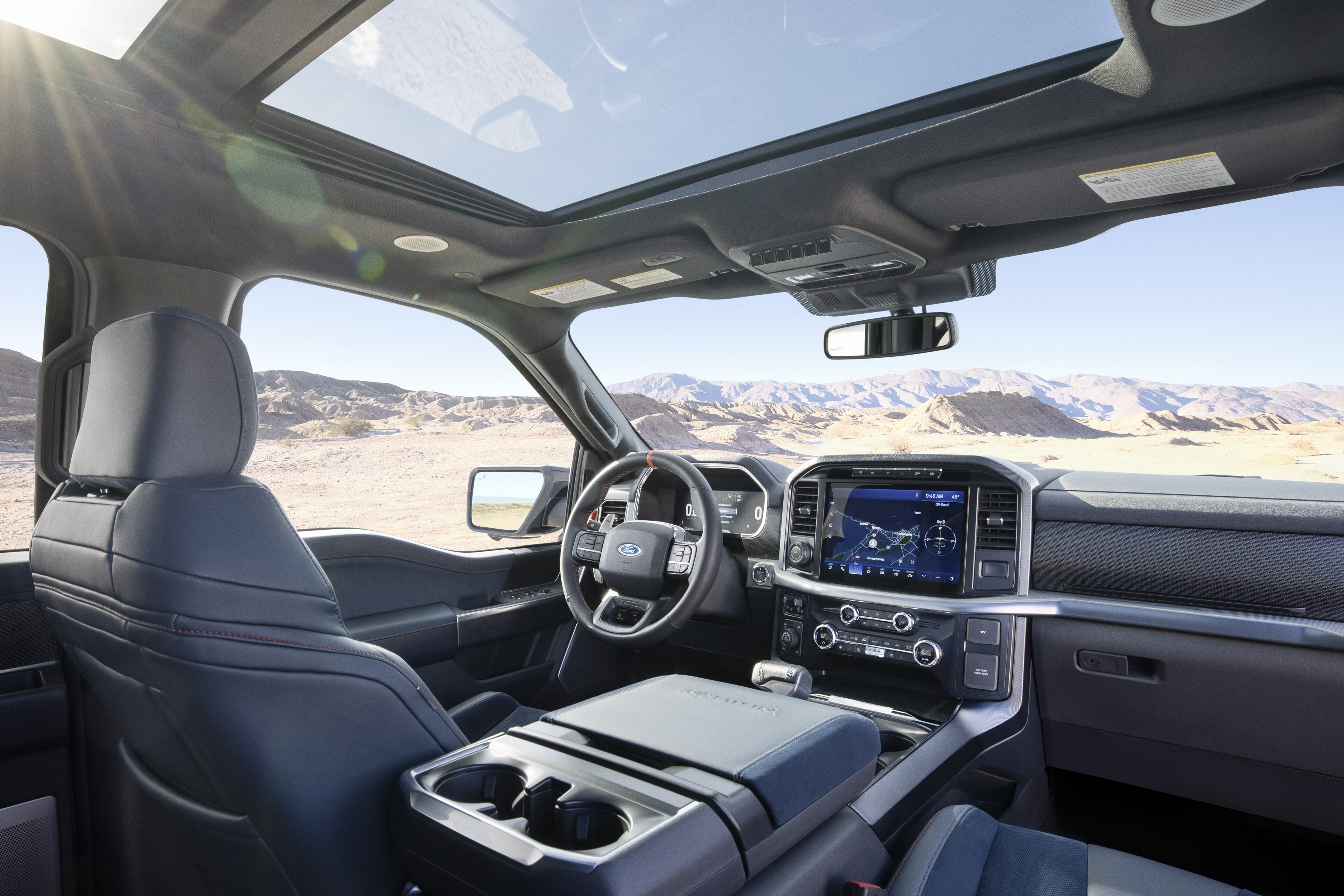 Inside, there are many exquisite Raptor accessories, ranging from a unique steering wheel with suede inserts in a contrasting color. Like all F-150s, the Raptor gets a new Sync 4 infotainment system. All other equipment is similar to the F-150, including a 2-kilowatt Pro Power On Board generator to reinforce power tools and electronics. The exceptions are special front seats and a parking assistance system.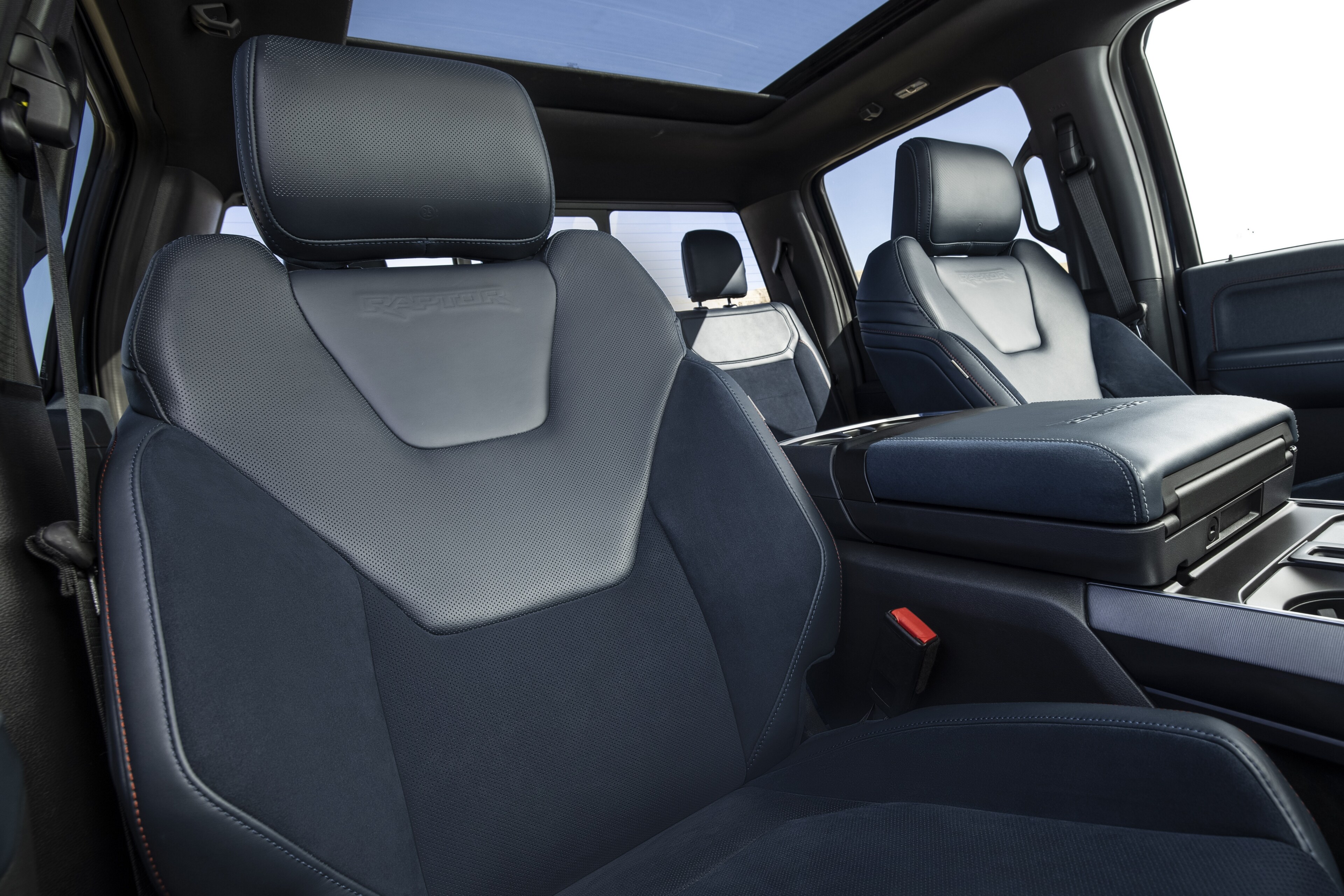 Together with the basic F-series pickup, the Raptor also has a new interior: virtual tools on a 12-inch screen and a new media system. You can also go for a converter for connecting external electrical devices up to 2 kW and Recaro buckets.
The next-generation Ford F-150 Raptor will appear this summer. And it has a direct competitor: the Ram 1500 TRX recently entered the market with a V8 6.2 compressor engine with a capacity of 712 hp. Ford is preparing a suitable answer: the manufacturer announced Raptor R, which will also have a V8 engine. This version will appear in 2022.