We all like the smell of a new car not to mention the other benefits — better insurance rates, very few or no mechanical issues. However, you know that each car will become an old one at some point and will depreciate. And not every car is good when it comes to reselling it. If you keep reselling in mind, then the worst car you can get is an electric or luxury car. And the best ones would be crossovers, SUVs and trucks. The industry average is 49.6% depreciation but that doesn't mean that each car will hold this value. So, in this article, we've gathered the seven best SUVs and crossovers based on their resale value for the farseeing drivers who want not only to use the car but have a good deal reselling it later.
Honda CR-V
Honda CR-V is a family vehicle that is very popular in the industry. It is not particularly outstanding but it does its job well and therefore is very desirable in the market of used cars. It has an efficient turbocharged engine, a good comfortable cabin, a spacious cargo area, and is very fuel-efficient. This SUV is comfortable for four people but can fit a family of five as well. It is one of the best combinations of value and quality in its class.
Jeep Wrangler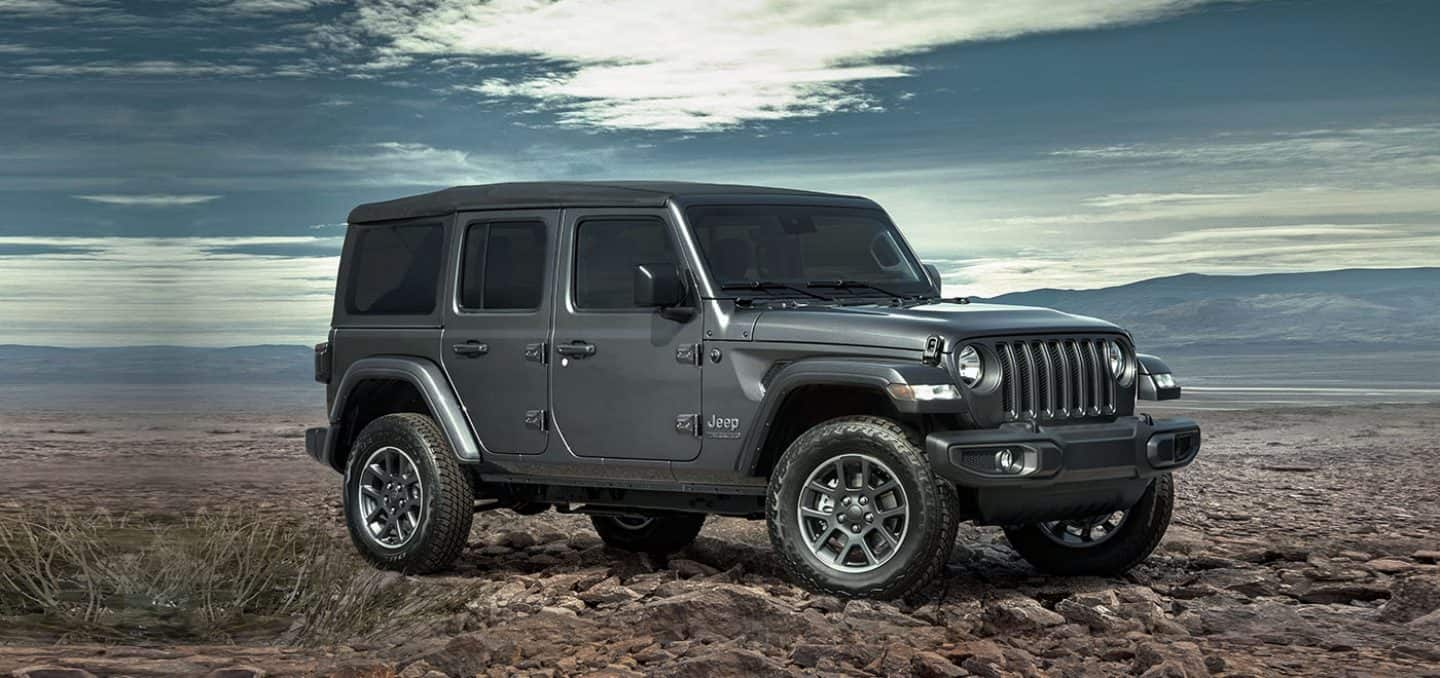 Jeep Wrangler is a super popular car for off-roading, and there is a huge aftermarket for Jeep in the USA since many people have off-roading as their hobby. And many people just want to own a Jeep, plain and simple. Because let's face it, Jeep is an American icon. Jeep has a legendary performance combined with speed and endurance.
Toyota 4Runner
Toyota 4Runner is the kind of vehicle you want to have in an emergency situation. It is super reliable, it can take you anywhere and its depreciation value is awesome. Toyota 4Runner is great with its safety features, which many people with families truly appreciate. Aside from traction control and brake assist it also has vehicle stability control. So, if you want to have a car that will serve your family for years, or you want a car that you can resell in a few years without losing much value then Toyota 4Runner is your choice.
Toyota Highlander
Toyota Highlander is a great mid-sized SUV for bigger families. It is one of the first mid-size crossovers that are car-based. This vehicle is one of the most fuel-efficient ones in the market. Even though it has competition from similar cars of other brands, the Toyota Highlander has advantages, such as its reputation for being reliable and having a high resale value. So, whether new or used, you can be confident buying Toyota Highlander and reselling it in a few years for a good price.
Mercedes-Benz G-Class
Body-on-frame construction and boxy style is this car's outstanding feature which attracts many truck lovers. The interesting fact is that the off-road capable cars really hold their value. And Mercedes-Benz G-Class is one of such vehicles. Mercedez of G-class appeared first in 1979 and it is one of the longest-manufactured vehicles in the Mercedes concern. Since its first production, the vehicle has stayed very close to its classical versions with original functionality, and therefore, original high quality. So, any year model is looked for in the market of used cars.
Toyota Land Cruiser
Even though Toyota Land Cruiser is an expensive purchase you can be confident investing the money into it because it holds its value and will last a long time. Toyota Land Cruiser is a legendary truck that is very reliable and proven by a few generations of drivers. This V80-truck will go off-roading for miles and miles even if it is several years old. If you want a reliable car where you can drive your family for outings or just go off-roading then this vehicle is your choice. Another factor to consider is that Toyota Land Cruiser is about to be discontinued after 2021 so if this vehicle's fans will look for one later on its resale price can be pretty high.
Subaru Outback
Subaru Outback is considered a reliable car that lasts for a long time. The market for this vehicle is very vast so you can sell it anywhere. It is especially popular though in the areas with cold weather which are popular for outdoor activities, such as skiing or snowboarding. The vehicle is solidly built, has many useful safety features, has a flat-4 engine. These factors influence its value and it is no surprise you can resell it for good money in a few years.