When it comes to the 2021 Bronco, Ford has no shortage of accessories waiting for buyers. If you visit any Ford dealerships this year, you can look out for a wide range of parts and accessories, all sanctioned by Ford for the 2021 Bronco. Not only this, but they're planning to expand their list even further.
All car enthusiast's lookout for accessories and parts when buying a new car, as it allows them to customize the vehicle to meet their needs. Ford recognizes this clearly, which is why they are planning to offer hundreds of accessories for the new Bronco alone.
What Type of Accessories Should You Expect?
ARB 4X4 Accessories, RTR Vehicles and 4 Wheel Parts will be customizing different parts and accessories for the 2021 Bronco when it launches. Some of these accessories were already displayed during the Easter Safari event in Moab.
Some of the parts include suspension and lift kits, body components, custom wheels, and driveline parts with different performances, and these are just the ones outside what Ford has in store. When it comes to accessories, Ford has developed storage, lighting and tents along with the three companies.
RTR Vehicles
The flashiest accessories from the three companies come from RTR Vehicles company. There is the RTR Bronco which is based on the four-door Badlands trim line, and so it offers sports custom rock sliders, 3D-printed grille, custom RTR graphics, new rear bumper, Project X lightbar, 12-volt Type S Blizzard Box refrigerator and freezer combo. The finishing features RTR graphics.
ARB 4X4 Accessories
On the other hand, the ARB 4X4 Accessories have similar custom bumpers, differential cover and heavy-duty rock sliders with the RTR. ARB added a twin compressor to its vehicle, with a fridge-freezer combo fitted in the rear.
4 Wheel Parts
As for 4 Wheel Parts, they focus on camping gear with an outdoorsy design, so you will see an overhead tent, awning with an air system and refrigerator. It also fits in different accessories like a skid plate, heavy-duty suspension components, custom bumpers, winch platform and custom roof rack in the package.
Ford In-House Accessories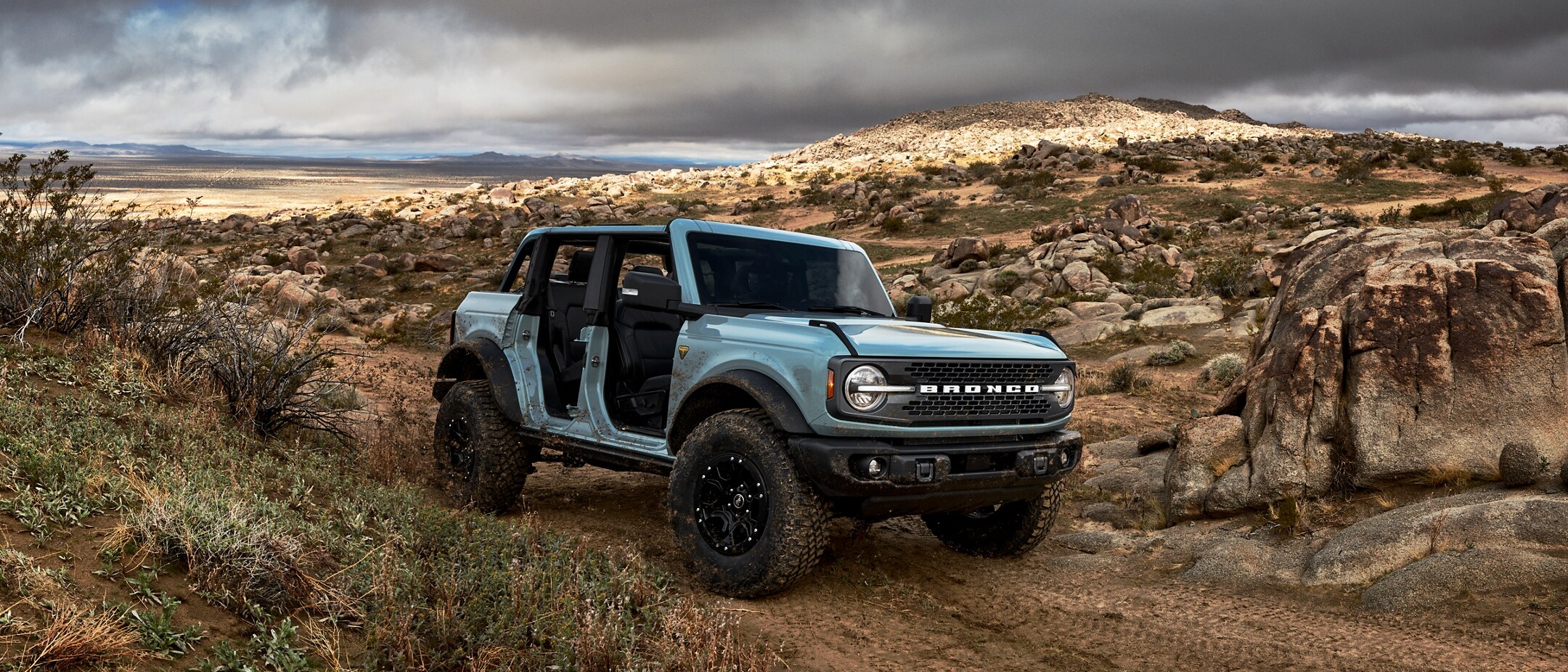 Apart from what is offered by the three companies, Ford also has its part and accessories. It features a custom Bronco with in-house parts. The SUV features the Sasquatch Package and red finishing. It also comes with JAC Products rock rails, Air Design fender flares and Lund Trail Armor rocker panel covers.
The vehicle has a matte black hood so this will decrease the glare when you're driving in the sun. In the 2021 Bronco, you will also see a DC Safety rear cargo organizer, Console Vault centre console and Tufty MOLLE straps with a security drawer under it.
Final Take on Ford's Accessories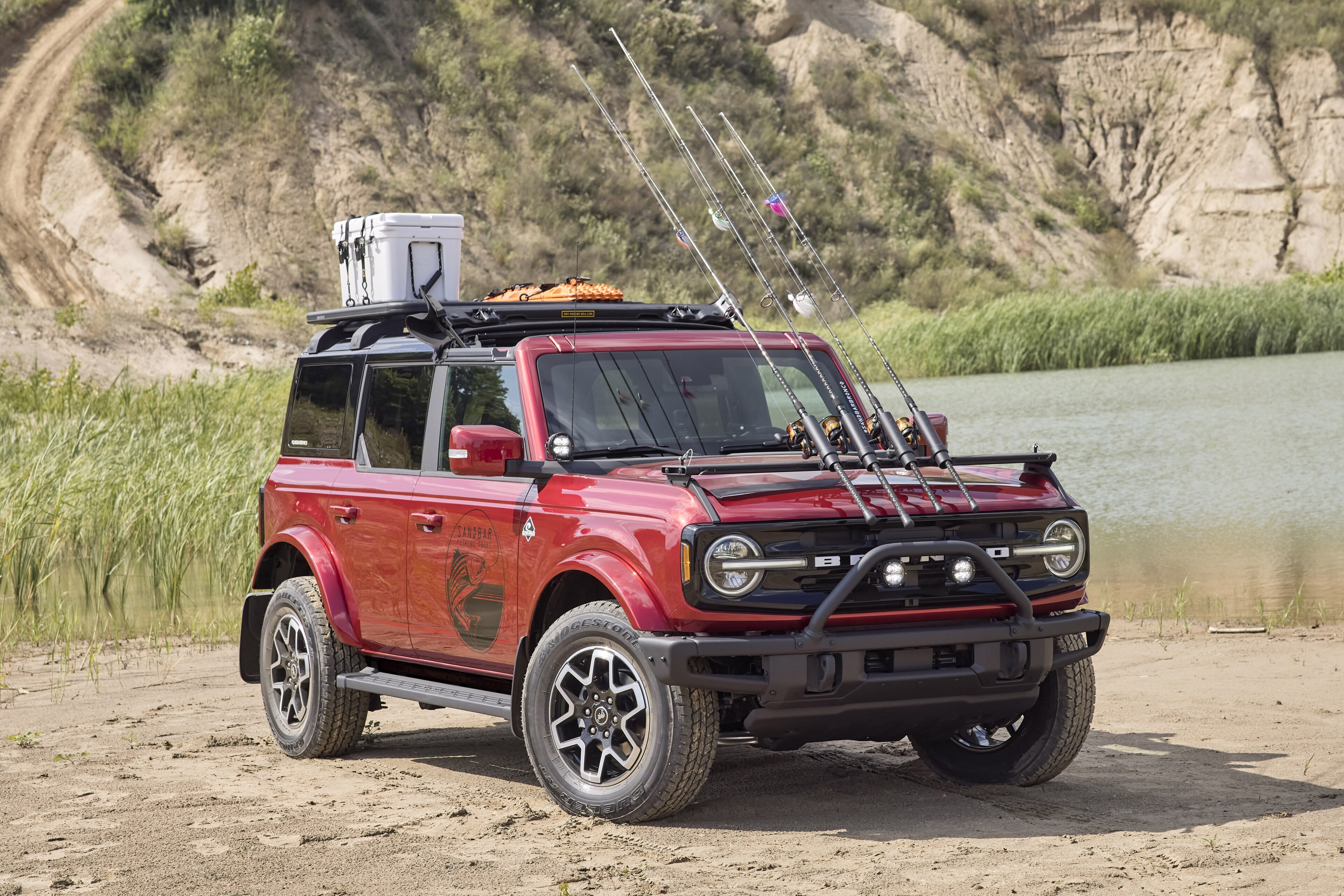 When buying the new Broncos, customers can specify the accessories that they want when configuring their Bronco. They do this as they place the order with the salesperson. This means that customers can also add the cost of the dealer-installed options to their budget when buying a 2021 Bronco.
Ford plans to have more than 200 parts and accessories that buyers can fit into the 2021 Bronco. As enthusiasts purchase the most awaited Bronco trim lines, there's no limit to how much they can enjoy the off-roading experience.