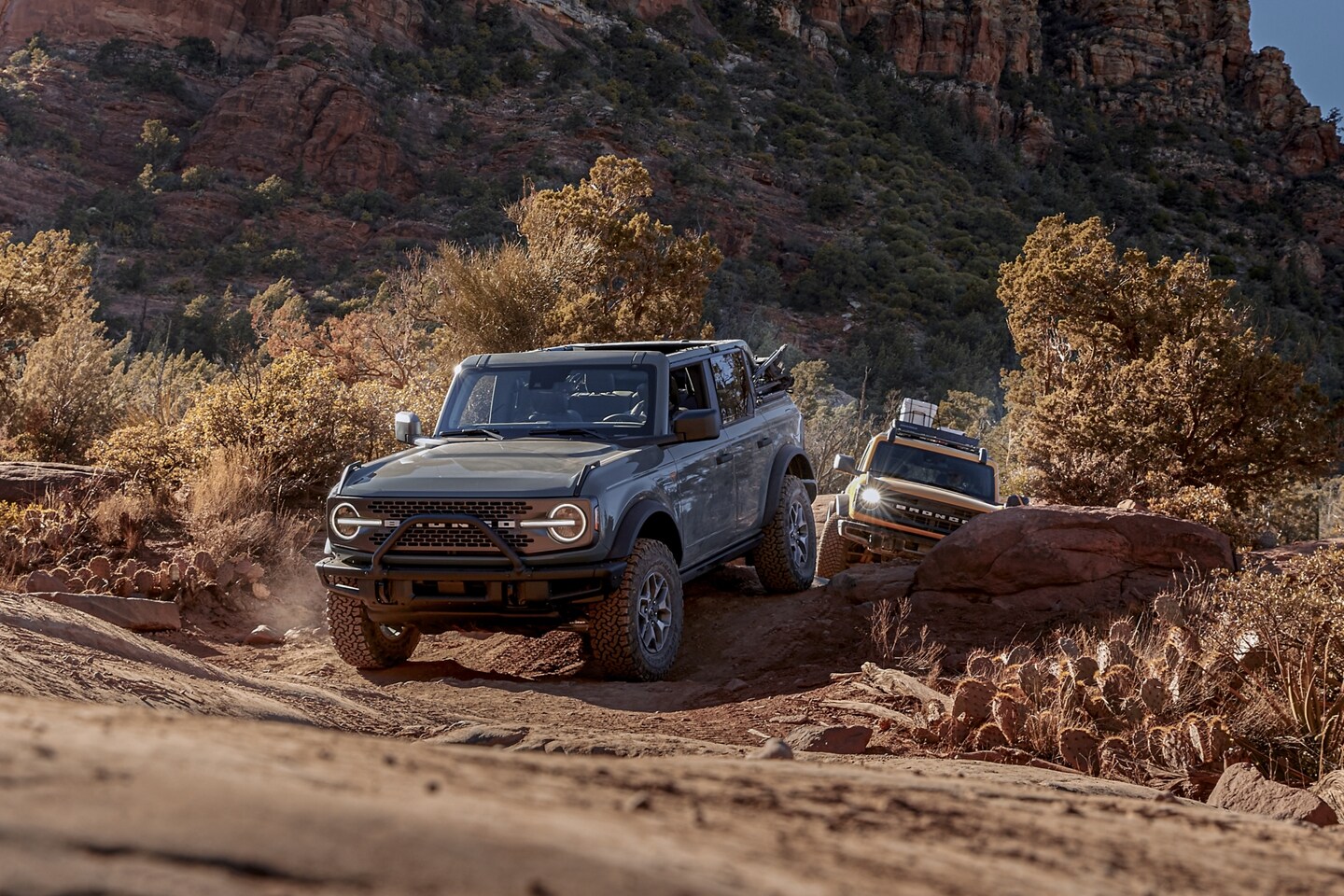 Although the Ford Bronco was the most anticipated off-roading vehicle in 2021, many buyers and enthusiasts are worried about one thing: delays. In March, it was announced that some buyers won't receive their Broncos until 2022. The main problems causing the delays were the pandemic and the painted modular hardtop. There was also a problem in the supply chain, and there was way more demand than Ford had expected. All of these combined caused delays with the 2021 Ford Bronco.
Many buyers have been feeling anxious over the delays with their Ford Broncos, whether they have already ordered it or are about to. To help you out, we have some of the commonly asked questions about the Ford Bronco delays. Let's take a closer look.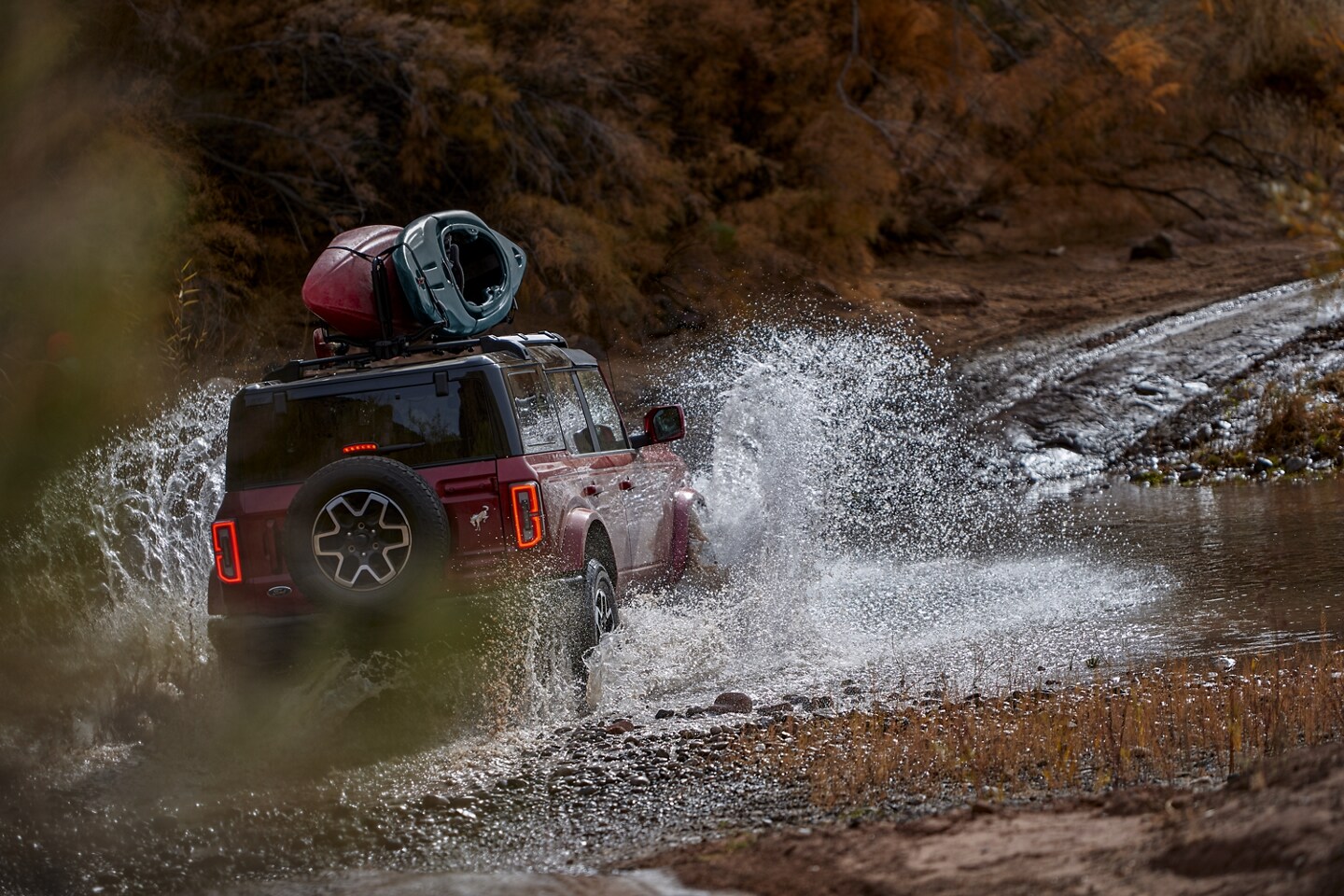 Questions about Bronco Delays:
Are 2-Door Broncos Going to be Produced for 2021?
Yes, they are. Ford will keep on producing the 2-door Broncos throughout the 2021 model year. But you have to keep in mind that you can't switch from the hardtop to the soft-top roof on a 2-door Bronco. So, the top that you choose with your 2-door in 2021 will remain the same.
What can you do to get your Bronco fastest?
If you're looking for how you can quickly get your 2021 Ford Bronco, you're not the only one. The best solution to this problem is to avoid any commodity restraints, specifically the parts of the car. Some parts are scarce, and if you choose the Bronco that needs these parts, there's a good chance that there'll be more of a delay. These parts include hard top roof, 2.7 engine, Lux or Sasquatch package, and Wildtrak towing package.
How are First Editions Affected with the Delay?
First Edition buyers, whether two-door or four-door, are also worried about how the delay will be affected. Well, all Bronco First Editions will be produced for the 2021 model year, and they would be scheduled throughout this year. But just because you're getting a First Edition doesn't mean your Bronco would get here before others. First Edition buyers will most likely get their vehicles at the end of 2021.
Why should you wait for the 2022 and 2023 models?
Although you want to get your Ford Bronco sooner than later, there are some reasons why you might want to wait for those released in the 2022 and 2023 model years. For one, those who are holding a reservation till 2022/23 can enjoy new options and colors than those buying it earlier. The hardtop in body color would also be available in 2023.
What's new for 2022 and 2023?
There are a few things that are new for the 2022 and 2023 model year, which means you might even get better if you purchase the later models. For the 2022 model year, you can get special editions, the 4-door Sasquatch with a roof rack, green exterior body color, and a manual Sasquatch package. But, in the 2023 model year, you can get dual tops and black, white or body color modular painted hardtops.
2023 Broncos will be built in the fourth quarter of 2022. This means that in the late summer of 2022, you can start placing orders for the Ford Broncos in the 2023 model year. If you're willing to wait till then, you can hold on till late 2022 for your Bronco. It's also great for new 2022 customers.
Is there an expiration for the reservation time stamp?
In other words, will your reservation time stamp still apply for the 2023 model year? Ford has said yes, that the timestamp would be considered when scheduling for the Ford Broncos throughout future model years. Simply, there's no expiration date for the reservation of the Bronco. For instance, if you got an early time stamp and you're ordering the 2023 Bronco, even with the scarce parts, you'll get yours sooner than others.
What is price protection for Bronco?
For any customer that has reserved a Bronco or made an order by March 2021, there would be no increase in the price of the Bronco, as promised by Ford. So, even if the price increases, later on, those with a reservation or order won't be affected. If you're a new customer, you'll have no choice but to worry about the prices.
Questions about Roofs and Tops:
What is part of the hard-top prep kit?
The kit consists of the right connections for the rear windshield, the windshield wiper, the defroster, and the controls for all these features. This kit is available to those four-door Broncos produced after September 2021.
Will all soft tops get the hard-top prep kit?
Many customers are also wondering if they get the hard-top prep kit for a soft-top Bronco produced before September 2021, and the answer is no. It would only be included in the productions from September.
Will switching to a soft-top guarantee a Bronco in 2021?
Ford does not guarantee this, but they say that it would speed up the order. So, if you want to get your Bronco pretty quickly and you switch to the soft top for this, there's still no guarantee that it would come in 2021.
Can you switch tops to get your Bronco sooner?
Yes, you can. You can update your order to be considered for the Bronco in the 2021 model year. Ford does not mind if you update your order by changing the roof from the hardtop to the soft top, although this doesn't mean that you'll get it quickly.
Can you buy a hardtop later after the Bronco?
If you got your Bronco with the soft top to speed up the order, but you're wondering if you can get the hardtop later as this was your initial choice, the answer is yes. The hardtops will be available in 2023, although you shouldn't expect the price you see now. It would be more expensive.
What should you do if you want to wait for the 2023 top options?
If you've decided to wait for the 2023 top options, you just need to put it in a priority code so that Ford knows what you want and so does your dealership. By late 2022, more information about this will be available.
Final Thoughts
There you have it! The most common questions you might have regarding roofs and delays with the much-anticipated Ford Bronco. No matter what happens, remember that Ford is doing their best to get its Broncos out of the production line and into your garages, in the best condition possible for your off-roading experience.