Different people have different opinions about what adventure vehicle is but there are some features of such vehicle that we all could agree about. First of all, this is a car with lots of space that is suitable for long travels with lots of luggage. It is also desirable that it should have enough space for the comfortable travel of several passengers. Secondly, adventure vehicles should have more than 2-wheel drive to be able to drive across any terrain. And thirdly, an adventure vehicle needs to look good and be comfortable since you will spend lots of time in it.
There are a lot of adventure vehicles on the market. We have collected the ten best ones that you will not spend a fortune on. Nevertheless, they will perform the needed function and become your faithful travel companions.
Toyota Land Cruiser
The Toyota Land Cruiser is a premium frame SUV that can handle rough dirt roads, drive up high curbs and maintain a smooth ride even on bumpy, hard-surfaced roads. The trunk of the Toyota Land Cruiser is very spacious. The car is perfect for embarking on a long journey with lots of luggage. Thanks to the spare wheel suspended under the bottom, in this position, an almost perfectly flat floor is formed at the back and even more luggage can be stored. Toyota Land Cruiser will look great both in busy city traffic and on dirt roads far from civilization. The interior is luxurious, with exclusive finishing materials and uncompromising comfort. You will not feel any inconvenience spending time in dense city traffic or on long trips. Toyota Land Cruiser is created, first of all, to provide driving pleasure.
Subaru Outback
Subaru Outback is a five-seater off-road wagon. The base of the car is the new modular SGP platform. It has a spacious salon and trunk. If you fold down the backrests, the vehicle is able to provide 2144 liters of free space. With folded backrests, an almost flat 1980 mm long platform is obtained. The Subaru Outback boasts a wide range of optional equipment. The car is equipped with nine airbags, automatic braking and blind-spot monitoring, parking assistant, air conditioning, leather interior, advanced multimedia center, ventilation and heated seats, electric boot lid, Harmon-Kardon audio system, and radar cruise control with compliance system lane movement.
Dodge Ram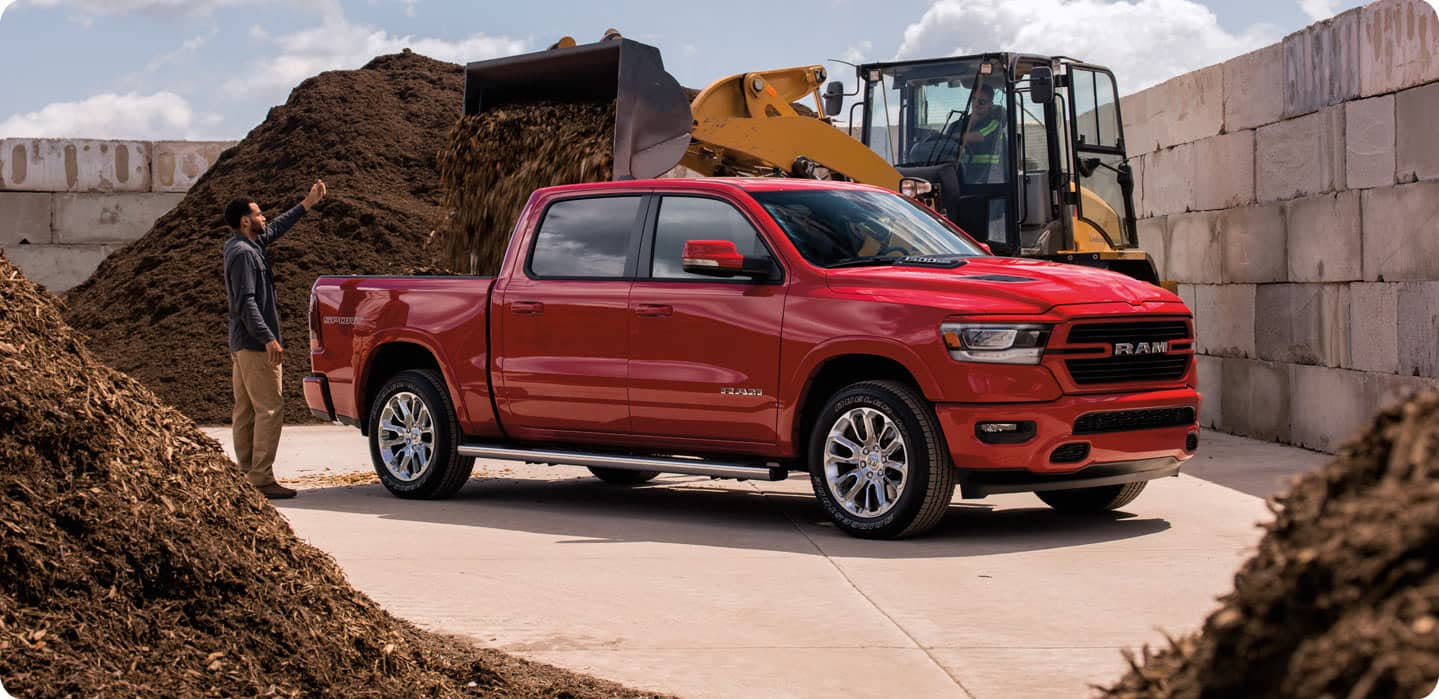 Dodge Ram is a large pickup truck that can accommodate up to six people. Dodge Ram features an eight-speed variable automatic transmission, a six-cylinder Pentastar engine, improved interior materials, a completely redesigned instrument panel, and a new multimedia system. The air suspension has a dedicated parking mode, two for off-road driving and one for highways. Dodge Ram keeps pace with the times. It has a stylish and brutal design that emphasizes the character and personality of its owner. The interior is a kingdom of high-quality finishing materials, practicality, verified ergonomics, and comfort. Even a long trip will not cause inconvenience to the driver or passengers.
Jeep Wrangler Rubicon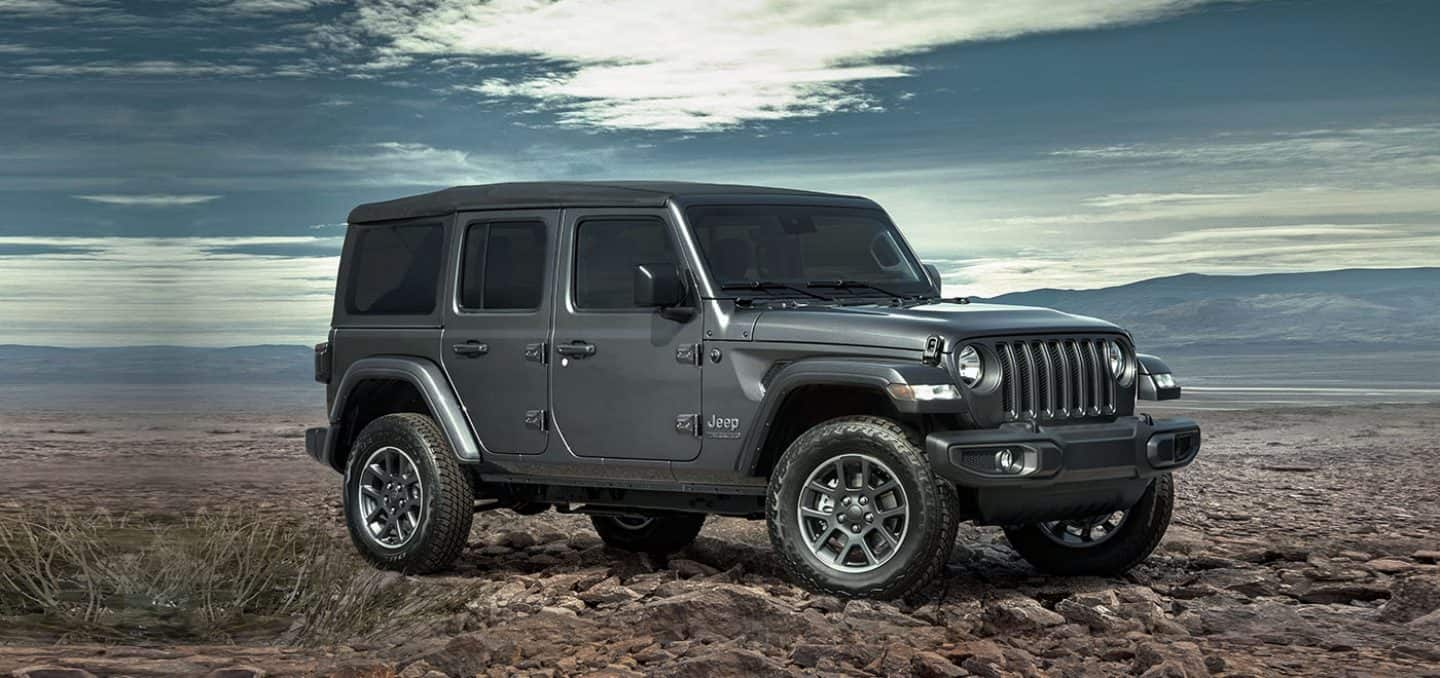 Jeep Wrangler has long been known for its exceptional off-road qualities. The Rubicon is the most sophisticated off-road Wrangler. It is equipped with features designed to withstand tough conditions. Upgraded suspension, off-road tires, and Rock-Trac all-wheel drive make the Rubicon the most practical choice for rough terrain. Jeep Wrangler Rubicon is equipped with electronic differential locks, an electronic anti-roll bar, special off-road shock absorbers, and 33-inch all-terrain tires for rough and rocky terrain. The minimalist interior design features fabric upholstery, hand-adjustable seats, and durable materials. The SUV can accommodate four people.
Land Rover Defender
Land Rover Defender is a premium five-door SUV. The frame was replaced by a monocoque body built on the D7x aluminum architecture. It has a higher torsional stiffness, it can withstand a load of up to 7 tons and a jerk load of up to 6 tons. The advantages of such a concept are reduced weight, increased interior space, improved handling, and improved suspension kinematics. The length of the new Defender is over 5 meters. This SUV is really big! The increased dimensions have also increased the space in the cabin. If desired, the front row of seats can be made 3-seater! But the main strong point of this car is its air suspension with its omnivorous, smooth running and the ability to raise the car 291 mm above the road. And the range of clearance is 145 mm.
Ford F-150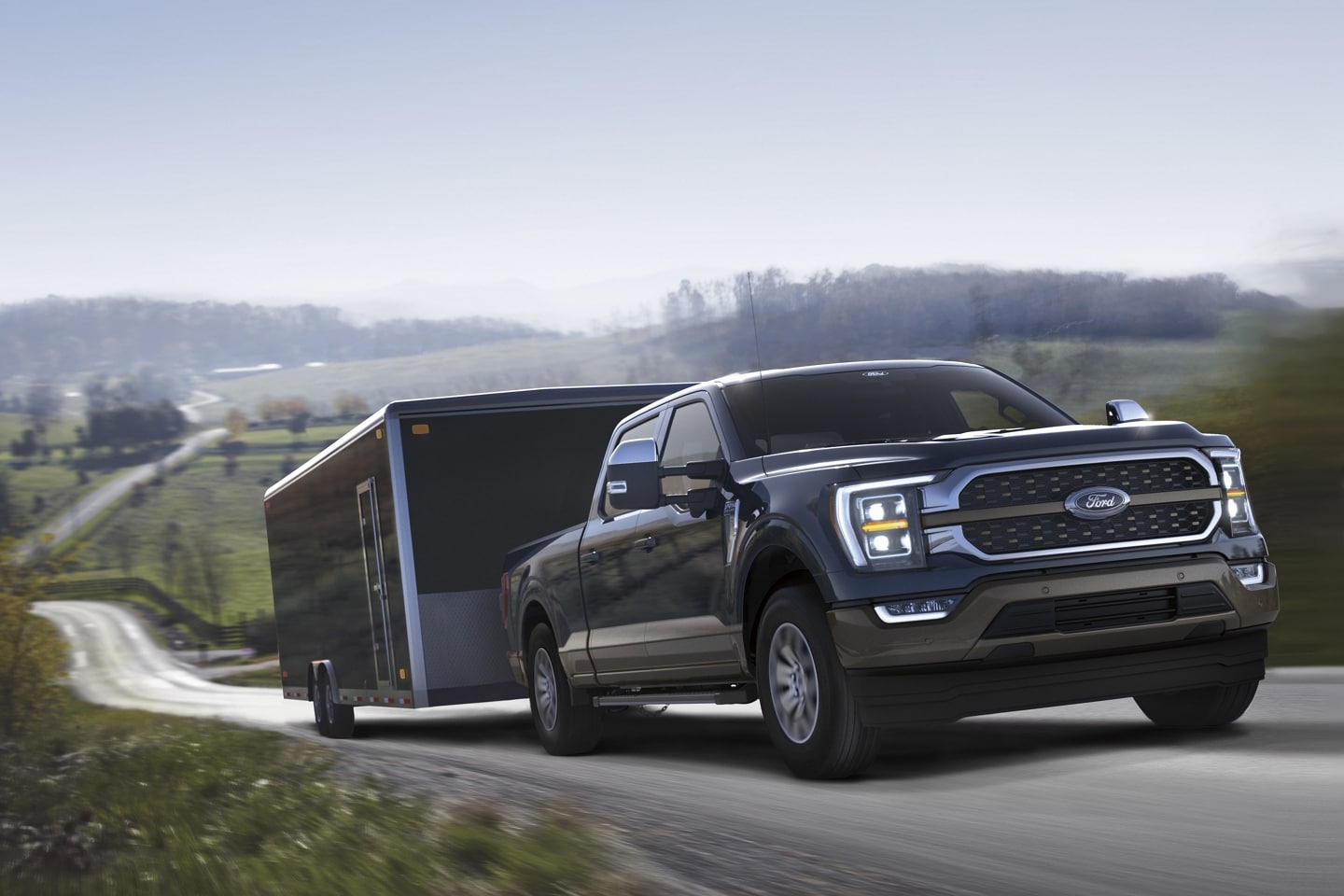 This is a lightweight full-size pickup truck. The new F-150 pickup truck is available in two body styles — with a single or double cab. Depending on the layout of the cab, it can have from 3 to 6 seats. Various power plants are used for the F-150 pickup. The new model has the option of using a hybrid scheme in the transmission, which consists of a six-cylinder V-shaped EcoBoost gasoline engine with a volume of 3.5 liters, a 10-speed automatic transmission, and a 35-kW electric motor, equivalent to 47 hp. The electric motor is powered by a 1.5-kilowatt lithium-ion battery, which is designed to operate in extreme temperatures and under heavy loads.
Ford Bronco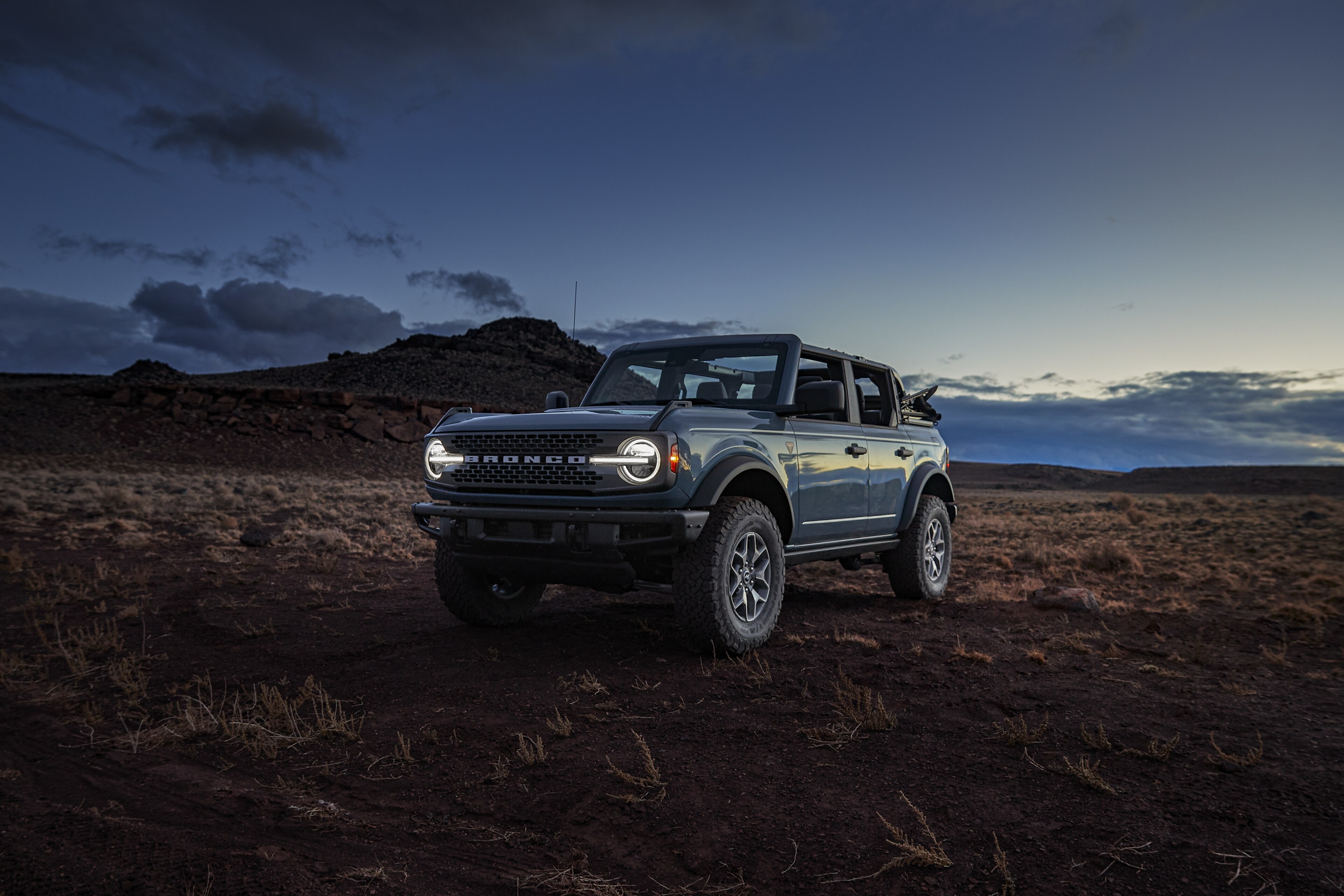 The new Ford Bronco is the revival of the iconic American SUV. The design of the new SUV largely repeats the appearance of the iconic first generation. The car is available in classic three-door and five-door versions. The roof and doors can be easily removed from the vehicle. The five-door Bronco has soft or hard roofs, while the three-door has only hard roofs. The interior of the SUV remains quite austere. But it now has expensive finishing materials and a modern multimedia system with a huge touch screen and rich functionality. In addition, special mounts for gadgets are installed on the dashboard.
Toyota 4Runner
Toyota 4Runner is a classic frame SUV with two rows of seats. Thanks to its ground clearance, the car is perfect for driving on dirt roads away from civilization, it will be able to storm high curbs while parking and maintain excellent smoothness when driving on bumpy paved roads. The trunk of the Toyota 4Runner is huge. With the backs of the second row of seats up, 1337 liters of free space remain in the back. This is a truly impressive indicator that every lover of an active lifestyle will appreciate. Toyota 4Runner is equipped with one engine, automatic five-speed variable transmission, and four-wheel drive or rear-wheel drive.
Chevrolet Colorado ZR2
Chevrolet Colorado ZR2 is a mid-range pickup with heavy-duty suspension and an optional equipment kit that includes a front bumper winch and everything that adventurers and travelers might need to survive during long weeks of out-of-civilization travel. The American Expedition Vehicles company participated in the creation of this concept. It equipped the cargo compartment with a special system for storing tires, a supply of water, various additional equipment, a generator, and fuel supplies. Additional LED lights have also appeared, and on the rear of the cargo compartment on the driver's side, there is a cluster for controlling additional equipment, connecting various electricity consumers, draining water, and connecting the pumping hoses to the built-in compressor.
A4 Allroad Quattro
This all-wheel-drive station wagon from Audi is raised above the road, it is clearly visible from the side. The handling of the models in this series exceeds all expectations. Of course, the kinematics of the suspension arms plays a great role. There are four in the front and six in the back. Moreover, the lower, the most massive ones, are made of aluminum, and the bottom is protected by plastic shields. The design of the A4 Allroad Quattro is balanced. The proportions are observed throughout. And the salon here is a kingdom of style, build quality and materials.