Article Update
March 27, 2023 Update
How To Order Your 2023 Bronco
This article tells you everything you need to know if you are interested in ordering a 2023 Ford Bronco including constraints, timelines, what to avoid so you have a better chance of getting a 2023 Bronco and answers to frequently asked questions. So, keep reading for more information.
Timeline
As stated above, the timeline for the 2023 Ford Bronco is one of the things that will be explained in this article. Ford will begin accepting orders for the 2023 Bronco on the 27th of March 2023, the production is going to run through November 2023 and the 24 Bronco start-up will commence December, 2023 for delivery of next year.
Ford has reduced about eighty percent of the unscheduled orders in the system in January 2023. They dropped it down by eighty percent to the current number they have this March 2023. So, Ford has many unscheduled orders from people that have had their cars in the order system for a while. According to research, the order banks will be opening by 4PM on March 27 which is what Ford did last time.
Another thing to keep in mind is that Ford does not have any plans of offering price protections or model year transitions for the customers whose orders are not produced in the 2023 model year. So, this means that if you do not get selected (you do not get a scheduled bill date for 2023), you will have to wait till 2024 for price protection.
You should also know that there is a high demand for the 2023 Bronco so it is likely that Ford closes the order banks a lot faster than expected. Just like the Maverick order bank which shut down in a couple of months after being opened and then in 2023, the Outer Banks order banks were only open for about four or five days. So if you are interested in ordering a 2023 Bronco, make sure you contact your dealership and submit your order quickly so that it can be put in the system. 
Problem Constraints 
The problem constraints are the things you need to stay away from when ordering your 2023 Ford Bronco. Fifty percent of the remaining Broncos for this year 2023 are going to come with the Sasquatch package, thirty-six percent are coming with the hardtop four-door and the sixty-four percent with the soft-top.
For people who have the Bronco Wildtrak on order, it is advisable that you go for something else because Ford has said that eighteen percent of the Bronco orders will be a Wildtrak. The Luxe package (consists of adaptive cruise control, heated steering wheel, Olufsen sound system, and wireless charging pad) on the other hand will also take up eighteen percent of the orders. These can be considered as low numbers.
If you are thinking of going for a Luxe package, you should consider going for the high package for many reasons. The wireless charging pad does not exactly work very well and if you switch to high package, you will still have a 360-degree view camera and a 12-inch display screen. For those who want a two-door Bronco, it is advisable to get a four-door instead as Ford has said only ten percent of Broncos for the remaining 2023 are two-doors.
So, if you have got a Wildtrak, a Luxe package and a two-door, it is guaranteed that it will be a 2024 model. For the Wildtrak, it is a lot likely that it will be a 2024 but there is a chance that you can get a 2023. You should study and examine the different Bronco trim levels as there could be a better option for you than the Wildtrak. Try to go for the thinnest possible Bronco build so you can get a better chance of having your Bronco built on time. 
Ford will not be building the Base and Everglade trim – the optional beadlock wheel from the Badlands and a manual transmission. So, if you have a Base or Everglades on order, it will not be built so it is best that you switch it. Update your order so that you get a better chance of building your Bronco as quickly as possible.
Frequently Asked Questions (FAQs)
Do you need COVP?
Doing COVP is highly recommended – Customer Order Verification Process – as it is something that your dealership will need to upload to Ford. Your dealership will need your driver's license and it is advisable that you sign off on an order summary form that states out the MSRP to the vehicle, options, features, equipment and so on.
You will also be required to sign off a second form which let's Ford know that you (the customer) are the one ordering the Bronco and not the dealership for their inventory. So, always make sure you provide that information to your dealership even if they do not ask for it.
Can Ford guarantee production delivery timelines for customers?
No, Ford cannot tell you or guarantee when exactly you will be getting your Bronco. When you place your order, you cannot get a delivery timeline which is quite disappointing.
When is the 2023 Bronco model balanced out?
For readers who may not understand this question, it basically means when Ford states that there will be no more Broncos to be scheduled for 2023 which is in October.
Conclusion
Now you know the necessary information needed to order a 2023 Bronco. It is essential that you know all the information written above so that you do not miss out on getting a Bronco for yourself this year. This article contains the timelines, what you should stay away from and different frequently asked questions. We hope it satisfied your curiosity and answered your questions.
Article Update
Jan 20, 2023 Update
In a recent letter that Ford sent to reservation holders in 2023, buyers will need to change their vehicle or their order, in general, to get their order from Ford. Ford stated that they have done everything to continue making the Ford Bronco SUVs the exact way the buyers order it. This, according to Ford's letter, is as a result of unprecedented demand and global supply chain shortages.
Everyone who ordered for a Bronco and is to receive it this year will have to contact their dealer and update their order to aa buildable configuration as fast they can. This will help to give their Bronco a higher chance of being produced in the 2023 model year. Buyers who do not take any action whatsoever will not be receiving their Bronco – there is a high chance of this risk as Ford already stated their inability to manufacture Ford Bronco SUVs in the same way most buyers ordered for it.
Ford stated in their letter that any buyer who is still interested in getting their vehicle and has been patient all these while will be eligible for some certain things. This includes the 23MY Bronco Order Modification Private Offer Program. Buyers will receive $2,500 towards the lease or purchase of their Bronco on two major conditions:
If a buyer orders a Wildtrak series and then changes to a Badlands, Big Bends or Outer Banks series without a Molded-In Color Hardtop, Lux Package or Sasquatch Package.
If a buyer's order contains any of these options – Lux Package, Molded-In Color Hardtop or Sasquatch Package – and they remove them from their present vehicle order.
Also, buyers can get the $2,500 incentive – exclusions apply – if they decide they do not want to proceed with their order and cancel it and then lease or purchase an in-stock 2022/2023 Ford. This also applies to buyers who order a 2023 Ford vehicle for lease or purchase. If you do not want to go with any of the above options, Ford is allowing buyers to cancel their order and have their deposit refunded to them.
Buyers have until the 7th of March to change their order and this will also make them eligible for the 23MY Bronco Order Modification Private Offer Program. Keep it in mind that even though March 7th is the deadline, buyers can change their orders before then. Changing your order before the deadline date gives you a better chance of having your order scheduled in 2023. The earlier, the better.
What Happens if you do not Choose any of the Options Above?
According to Ford's letter, if you decide to leave your order as it is and not take any of the options explained above, Ford cannot deliver your Bronco as a 2023 model year. So, your order will be cancelled.
Once it is cancelled, you will need to place a new order (2024 model year) at the 2024 model year pricing.
Conclusion
Ford has made things a lot more easier for their customers after not being able to deliver the 2023 Broncos due to the problems stated above. You can choose any of the options listed above or you can choose to do nothing about it and opt for the 2024 model year. If you need more information, you can check out Ford's FAQs on their page.
October 9, 2022 Update
A Brief Look at the 2023 Ford Bronco
The 2022 Ford Bronco hit the car community by storm, so much so that it went out of stock as soon as it was released. Now, enthusiasts that missed the 2022 Ford Bronco release can look out for the 2023 Ford Bronco instead. But note that the 2023 Ford Bronco is not available for retail orders.
If you have reservations booked or you're an existing order holder of the 2023 Ford Bronco, you can now start ordering. For those who have ordered, the process of scheduling for the Ford Bronco began on the 21st of September, and the process of developing these cards is expected to take place in November.
So if you are waiting for the highly anticipated 2023 version of the Ford Bronco, you might have to wait a little longer. But first, here are 20 things that you probably don't know.
20 things you don't know about the 2023 Ford Bronco
If you are one of the people that have successfully placed an order for the 2023 Ford bronco, here is some information that you need to know:
Eligibility To Order A Heritage Edition:
If you have placed an order or held reservations for the 2023 edition of the Ford Bronco, you are automatically listed in the system as part of the people eligible to place orders for the heritage edition.
The Heritage Limited Edition:
People cannot freely order the heritage limited edition or the bronco raptor edition as they are both off-limits and cannot be easily accessed. These vehicles are acknowledged as unique cars, so car dealerships usually compile a list of people interested in owning one of these vehicles and wait for Ford to give the go-ahead. The dealerships then determine who is interested in placing orders from that list.
There is Price Protection:
Ford will continually offer price protection to those who ordered in the form of rebates. Once the vehicle comes, the dealership shows all the rebates you are eligible for. This helps by balancing the prices that Ford has increased in recent years.
No Retail Orders For The Ford Bronco 2023:
There are no retail orders currently being accepted by Ford for the 2023 Bronco. Ford focuses on those who have previously placed orders and are still waiting.
Customer Order Verification Process:
The customer order verification process is vital to anyone that is ordering. Without proper documentation, Ford will not consider anyone, so it is crucial to ensure your dealership has all your documents properly filed.
Deadline for Orders:
November 21st is the deadline for those who didn't order or who failed to turn their reservations into orders. If you fail to do so, your 100$ deposit is automatically refunded, and the order will be canceled.
Only The MIC Top Is Available:
The only painted top that is available is the MIC painted top, which is Hard Top Carbonized Gray Molded-in-Color. For the 2023 version, there is no black or body-colored painted top.

Update Your Order After Placing It:
You can freely update your order after it has been placed. If you aren't satisfied with the color or equipment, you can update your order as long as it is not already scheduled for manufacturing.
Your Reservation With Time Stamp Is Still Tied To Your Order:
Ford is still carrying on with plans to use your reservations with a time stamp to make sure everything goes to plan. So if you placed your order earlier, you can expect to get the car faster.
How To Get Your Order Faster?
The best way to get your order quicker is by building it with less equipment. And also removing towing packages from your build.
What Happens When You Can't Agree On A Selling Price:
Not being able to arrange a selling fee with your dealer is a bad thing, and it advised that you switch dealers to the one you can trust will not take advantage of the price.

You Can Contact Other Parties Apart From Your Dealer:
If you're having problems with your dealer and need help, you can get the Bronco specialist team. The Bronco specialist team is set up to help individuals who have problems with their dealers.
Availability of The Heritage And Heritage Limited Edition:
The Bronco heritage and heritage limited edition are expected to be delivered from May to August of 2023 next year.
Major Upgrades On The 2023 Version:
Some of the significant upgrades are the Hoss 3.0 is now the standard equipment on the Wildtrak trim which makes it more expensive. There are also different unique colors that are made available.
Price Protection Program:
A price protection program is made available, and it is advisable to register for this on or before the 11th of March, 2022. If you fail to do so, you won't enjoy the full benefits of the price protection program.
Ford Offers A Z & D Price Planning But Not X:
" A " planned pricing is for those who work at Ford, "Z" is for those who previously worked but are now retired, and "D" is for dealerships. Ford offers price planning for all of these but not for supplier and fleet pricing, known as "X" planned pricing.
Price Protection Doesn't Apply To Special Editions:
The price protection program does not apply to the raptor and Heritage Limited editions. These limited editions are brought at their full prices.
Changing Your Order To Everglades Or Heritage Still Gets You Price Protection:
Everglades or heritage are not considered unique vehicles, so you can still enjoy price protection. Only special cars like the heritage limited and raptor edition are not allowed price protection.
19. Is Hoss 3.0 Affected by The Price?
Like other companies, with Ford, nothing is free, and the initial price of the wild track increased by $2500. This was to compensate the amount that the Hoss cost.
20. You can Switch Dealerships:
If you feel your current dealership isn't trustworthy and isn't 100% transparent, you can freely change your dealership.
Conclusion
These are a few things that one should have at the back of their mind concerning the 2023 Ford Bronco orders. As we anticipate the full launch of the 2023 Ford Bronco, we should try not to miss out on important updates. Look out for more information on the release. Ford holds a broadcast conversation with its team members, so your questions can be answered there.
August 10, 2022 update: When Will The 2023 Ford Bronco and Maverick Order Banks Open?
Many Bronco lovers have sought the order banks to open up for this exciting vehicle. With rumors going around that the Ford Maverick and Bronco will open in late August, you might have questions about when you can order them.
When you get the chance to order the Bronco or Maverick, you might not get the vehicle until about six months after. With high demand and backed-up orders, Ford seems to be struggling to catch up with the needs of its customers.
Despite this, many car lovers will still wait for the Ford Maverick and Bronco since these are the most popular cars from the company.
So, when will the Bronco order banks open?
The order banks for the Bronco are opening on the 12th of September, 2022. But, the production dates have been pushed up to the 28th of October, 2022, so this is good news for enthusiasts who want to drive the 2023 Ford Bronco.
If you're purchasing the Ford Bronco, you can look for the 2023 model. Remember that the Bronco Sport order banks opened on the 2nd of August and are still running.
But, remember that the 2023 Ford Bronco retail orders won't be open to new customers, only those with an existing reservation due to the backlog. Ford is trying to catch up on the massive backlog before getting new orders.
Changes on the 2023 Ford Bronco
If you're one of those getting a 2023 Ford Bronco, you can expect some impressive changes from the original versions. These include color options and the brand-new Heritage model, scheduled to have two-door and four-door configurations.
The Heritage trim will have a retro design with matte black four-slot wheels, squared-off fender flares, a distinct front grille with FORD lettering, and a painted hard top.
There are rumors about the Oates model, which might be a variant of the 2023 Ford Bronco.
How about the Maverick?
It is expected that the order banks for the Ford Maverick will open up on the 15th of September, 2022, but won't start production until the 11th of November, 2022. So, the 2023 Ford Maverick delivery won't begin until late December 2022.
If you've been waiting for the Maverick, you can look for the order banks in September.
Oct 8 Update on the 2022 Ford Bronco Delivery Timeframe
It's no longer news that the 2021 Ford Bronco experienced a lot of delays in its delivery timeline, and so many customers have been looking forward to the 2022 model year. Finally, Ford has released information on the delivery timeline for the latest Bronco.
Asides from the timeline which begins in October, you can also expect some new features on the 2022 Ford Bronco, which we would explore in this guide. If you want to convert your order to the 2022 model year, you can also do so, while previous customers would benefit from price protection.
Delivery Timeline for the 2022 Bronco
Through the ordering system, Ford would complete the model conversion from 2021 to 2022 for all customers. But your order would not be valid for scheduling until your dealer confirms the 2022MY order with you.
The 2022MY order bank and Ford.com Build & Price pages would open, although this is only open to non-converted reservation holders. If you already have an order, you should update or confirm it with your dealer.
Dealers would also start completing the ordering process depending on whether you have an order or reservation. Existing order holders would have to update or confirm their order to become eligible for scheduling. Then, reservation holders can use the online ordering tool.
Once your dealer completes the process, your order would be valid for scheduling. The production timeline of the 2022 Ford Bronco is prioritized based on the reservation time, model and configuration, the number of vehicles supplied to your dealer and the part availability.
The 2022 model year scheduling would begin, although production starts in December. Deliveries are expected to begin in the first quarter of 2022.
New Features on the 2022 Bronco
Ford added some new and exciting features to the 2022 Bronco, which is leaving new customers excited If you decided to wait for the 2022 model year, then there are some exciting features in store for you. As there were a lot of problems with Bronco tops, you can expect the soft-top option available for 4-door Wildtrak vehicles.
The 2022 Ford Bronco also features new bumper offerings and designs, like the capable bumper added to the 22MY models with powder-coated steel, and modular front bumper which would be made standard for all vehicles.
The Sasquatch Package for 22MY models would also feature four-door options with roof rack, and manual transmission. Also, Ford is adding slide-out tailgates to the 2022MY vehicles.
Ford also added new color options for the 2022 Bronco, like Eruption Green and Hot Pepper Red. Some of the retired colors that you can choose after scheduling include Lightning Blue Metallic, Antimatter Blue, and Rapid Red Metallic. Cyber Orange would also be available on all trims.
Read Also:
Price Protection
Customers who have placed an order before are excited at the prospect of price protection, which ensures that you can buy the new Ford Broncos at the previous price, and you won't be affected by any increments.
But this is only provided to customers who placed an order before the 19th of March, 2021, and it is offered based on what your order was as of 1st of October, 2021. If you switch the trim you're buying, price protection also applies except for special editions.
If you ordered a 2021 model year vehicle and it is more expensive in 2022, you would receive a certificate for the price difference if you are a price-protected customer. The price protection amounts differ based on the trims and whether you are buying 2- or 4-door Broncos. They are:
How Does Order Conversion Work?
Order conversion includes converting your order from the 2021 model year to 2022. It differs based on current order holders and those who only have a reservation.
If you already made an order before, your dealer would start scheduling consultations with you to finalize, update and submit your order. Orders can be updated from the 13th of October in the Ford Ordering System with your consent. You also have to draw up a signed purchase agreement with your dealer to settle pricing at the time of submitting the order and the deposit.
Customers who have only made a reservation but not placed an order would do so through the Online Ordering Tool available on the Ford website. You can also do this with your dealer.
FAQ
What happens if I placed an order for 2021 Bronco, it was not scheduled for production and I don't want to make any changes to it?
Since you don't want to make any changes, you only have to confirm your order in the 2022 model year with your dealer so that it is valid for scheduling for production. Since you already placed an order before, you won't lose your timestamp.
What do I do if I never placed an order or reservation in the first place?
If you're a new customer, you can contact your dealer and inform them of your intent to purchase a new Bronco. You can discuss the different trims, options, and delivery timeline with your dealer too. You can get your Bronco sooner if you go for the soft top.
Would I get the 2022 Bronco fast?
Customers are concerned about commodity restraints on the 2022 Bronco as it was with the MY21. Ford has sped up the production and availability of the MIC hardtops, although you can ensure yourself a quicker delivery with the soft tops.
How do I make changes if my order was made in 2021 and not scheduled for production?
You can make these changes while updating your order to the 2022 model year Bronco. You can do this with your dealer, and you won't lose your timestamp.
Look Out For the 2022 Model Year
You can keep on looking out for updates and news on the 2022 model year. Ford would also hold a broadcast conversation with its team members on the 13th of October, so many of your questions would be answered then.
JUL 19 Update on the Ford Delivery Timeframe
Although the 2021 Ford Bronco delivery timeline was released, customers still have a lot of questions, especially because of the delays. So, here are some updates to our previous article on the Ford Bronco delivery timeline.
When Customers Are Receiving their Cars?
Ford Broncos might have left the factories in July, the deliveries would extend through the 2022 calendar year because of high demand. So even if you made a reservation earlier, you might end up getting the cars released in the 2022 model year because of the high demand. Also, Broncos with the manual transmission and the Sasquatch package won't be available till 2022.
Cars in the 2022 model year would start production in the last quarter of 2021 so that they arrive at dealerships in the first quarter of the next year. If your Bronco wasn't part of the first batch, you would have to wait till 2022 for a new one.
It's also important to note that the 2021 model year Broncos have been sold out.
If I Order a Bronco Now, When Would I Get It?
The estimated delivery window released by Ford is for customers who ordered earlier, generally before May 2021. If you order a Bronco now, you could be part of the customer who receives their order in 2022, depending on your position on the list.
But in some cases, you might find yourself waiting for the Bronco that would be released in 2023 instead. 2023 Broncos would be manufactured in the final quarter of 2022. If you want to get your Bronco very fast, you should avoid ordering those with the parts that aren't available like the hardtops or Sasquatch package.
Are There Still Delays in Delivery?
The delays to the delivery of the Ford Bronco are not as intense as before, so you should expect to get your car based on Ford's plan. Any delay right now is caused by the lack of parts and certain packages.
Although if you're going for the Broncos with a Sasquatch package and manual transmission, or hardtops. If your Bronco would also have the 2.7 engine or Wildtrack towing package, the delivery would be delayed.
But, if you wait for the Broncos that would be released in 2022 and 2023, you would get better benefits and features than the 2021 Broncos. Some of these include 4-door Sasquatch, modular painted hardtops, and other special editions.
Keep in mind that your timestamp would still count throughout the 2022 and 2023 model years, whether there are delays in your delivery or not. So, if you have an early time stamp but your Bronco isn't read yet, you'll get it early in the model year that it is manufactured.
There is also price protection on your Bronco, regardless of the delays in your delivery. So, if you have already ordered your Bronco and the price increases afterward, you don't have to pay extra.
Ford is still doing their best to get you your Broncos on time and in the promised condition.
There's a lot of news going around about the delivery timeline of the latest Ford Bronco 2021. These cars have been stirring a lot of excitement among Bronco enthusiasts, and now that the vehicle is finally out, everyone is rushing to get one.
If you ask around about the Ford Bronco delivery date, there's a lot of conflicting information on the internet. Many people aren't sure about the process they have to follow to purchase it and how long it would take. To solve this problem, we have compiled a comprehensive explanation of the Ford Bronco delivery timeline.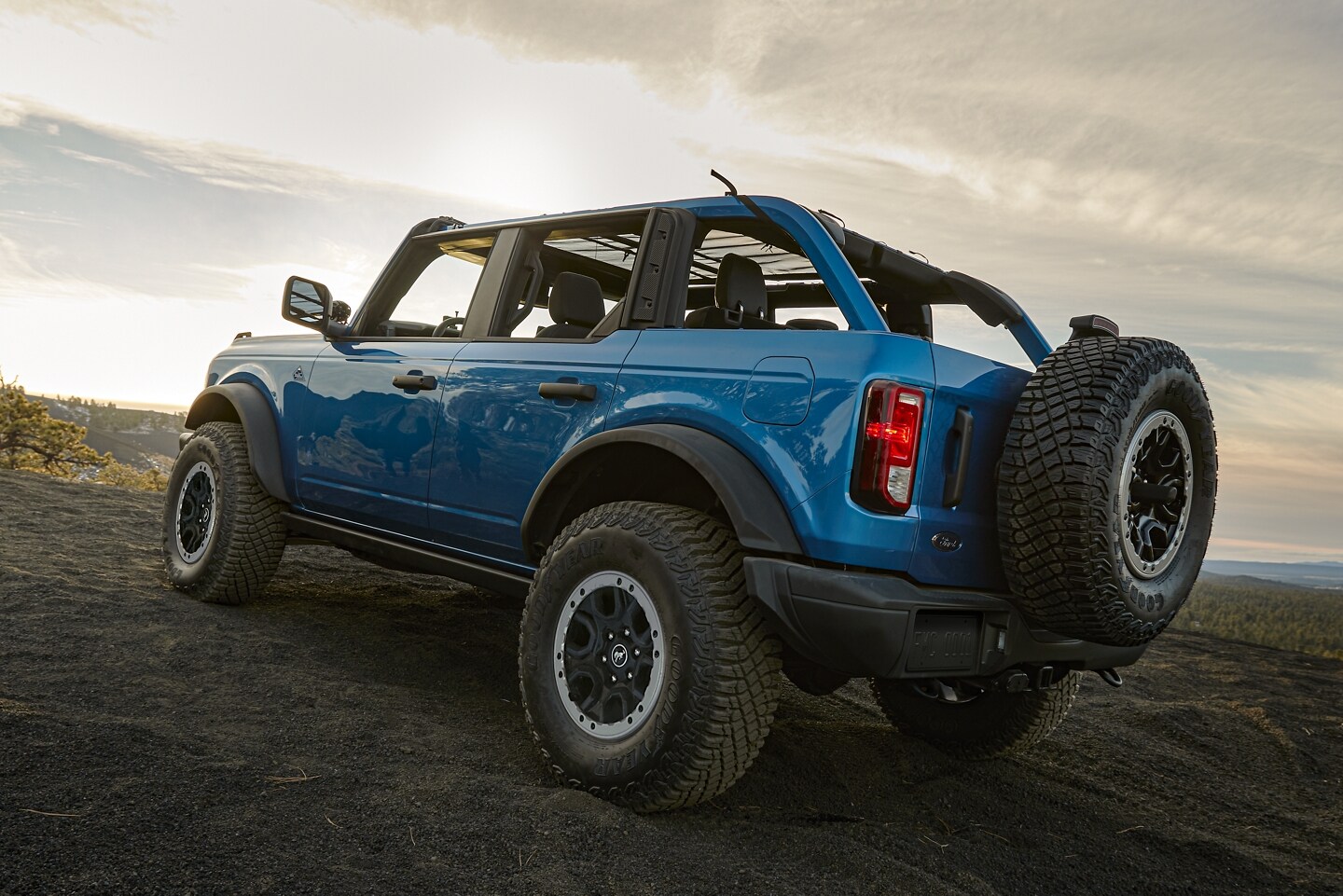 Ordering: January 19th to March 19th
The ordering process for the Ford Bronco has already passed, so if you didn't order it yet, you probably have to wait for the next time. If you have already ordered it, you can move on to the rest of the article.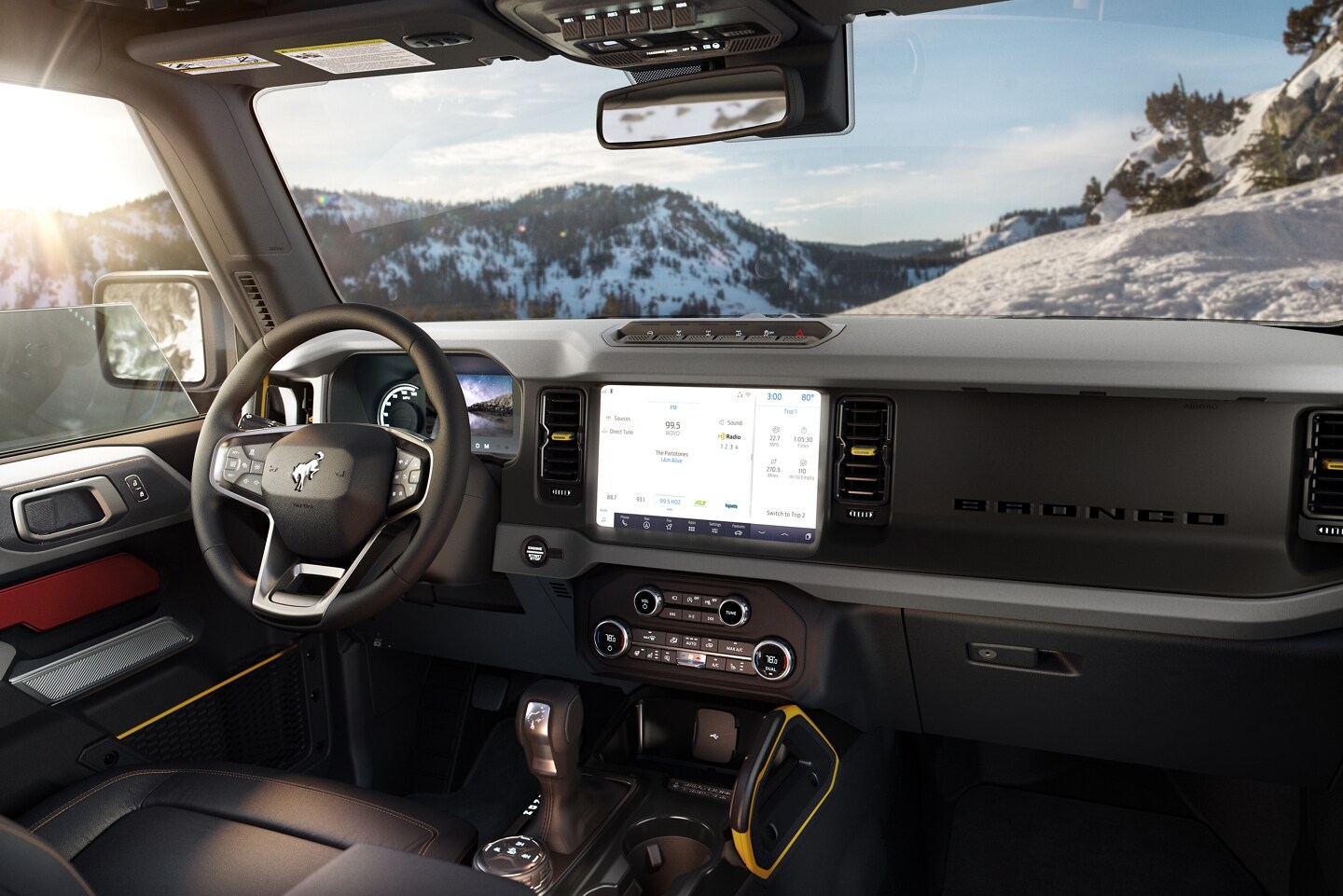 Planning: March to May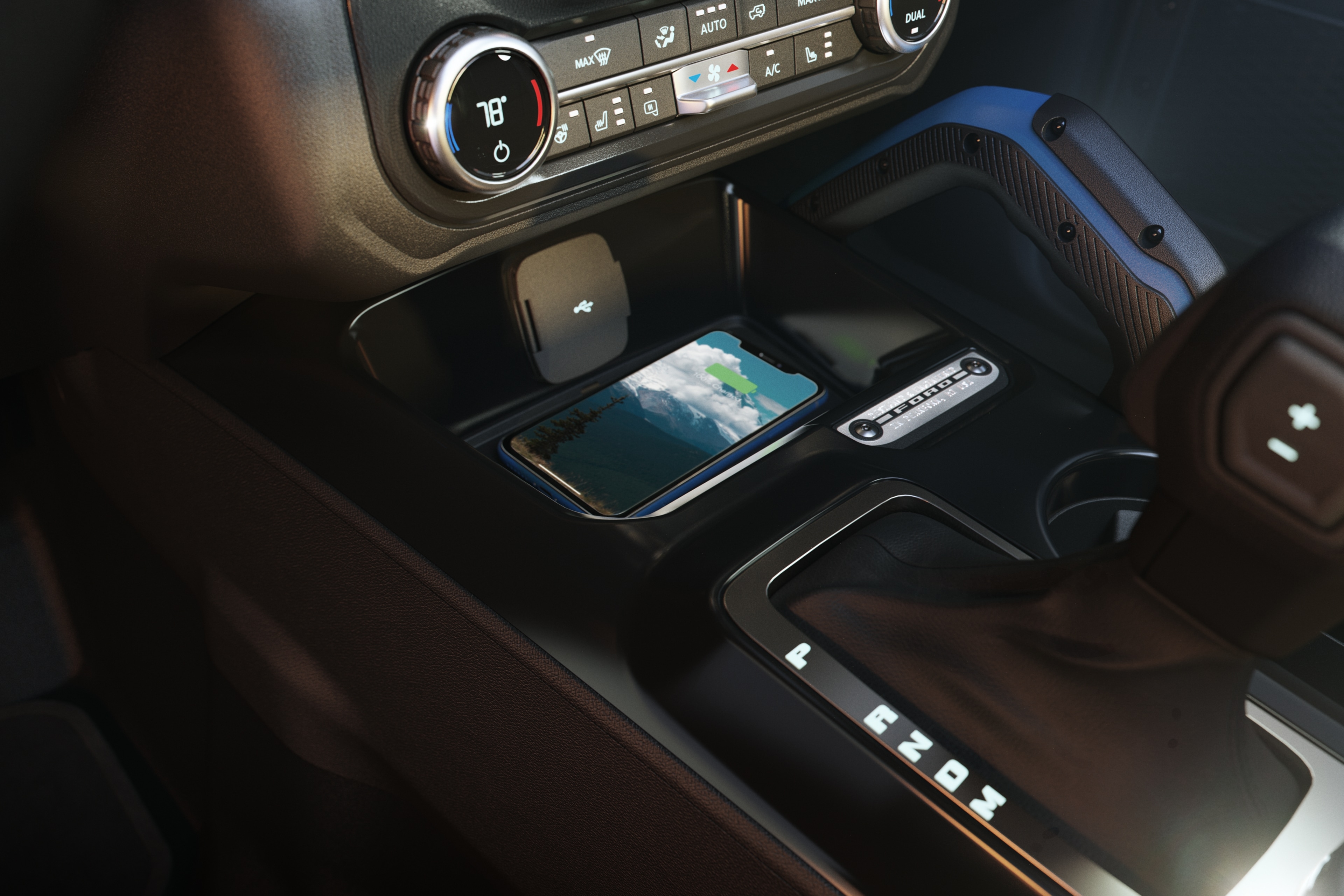 From March to May, the planning and delivery phase will last. The planning phase was when Ford worked out what and when they'll build. According to Ford, three factors affect your delivery timeline. They include the location of your dealer, the timestamp on your reservation, and the options you include in your Bronco.
Keep in mind that 21MY is a short production year from summer to December. The demand is more than the Bronco units that they can build. By MY21, about 30% of Bronco reservations will be produced, although this depends on the order cancellations.
You can expect the wait time to include the Ford Bronco test drives, newsletters, invitations to local events, and more.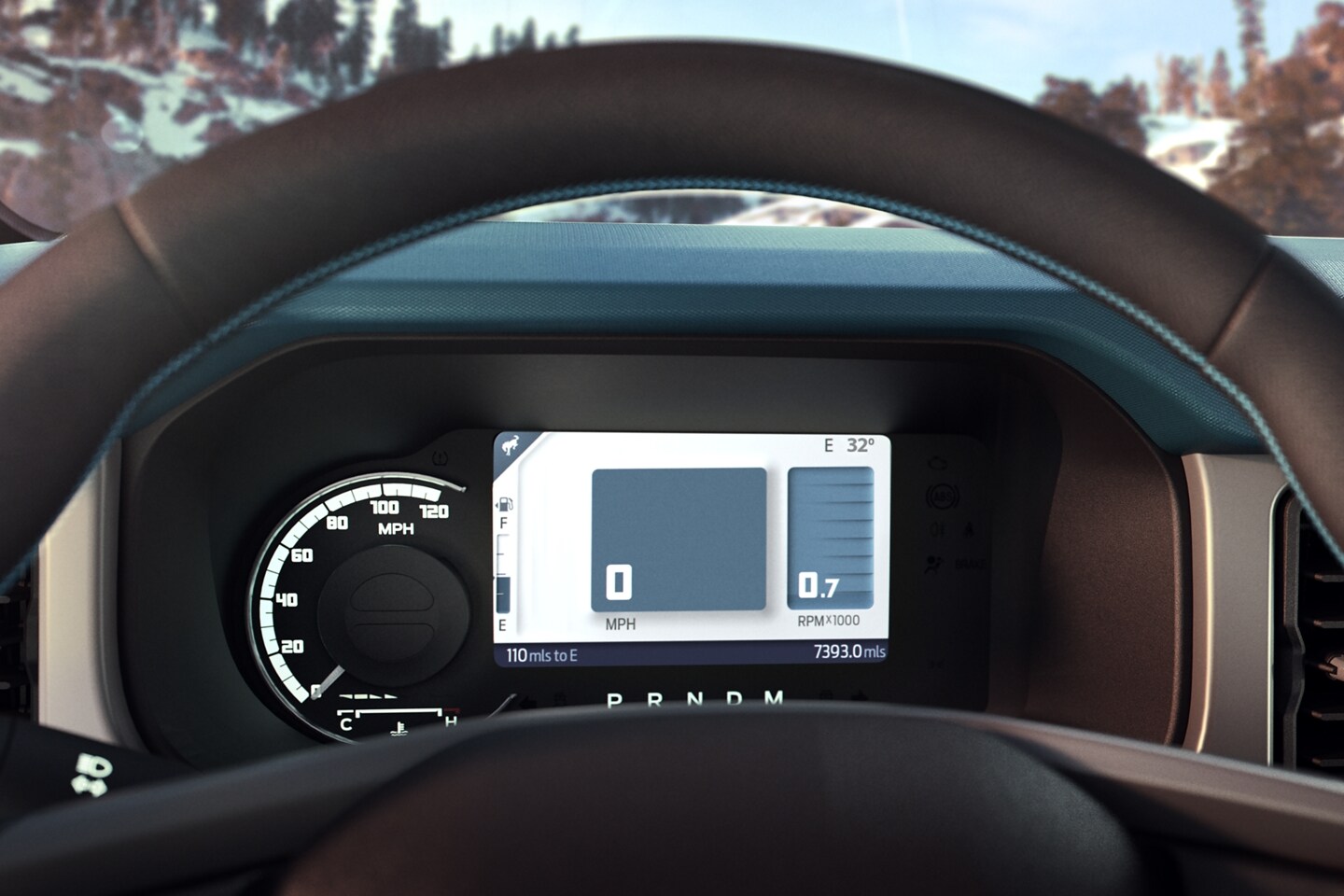 Delivery and Production: May to June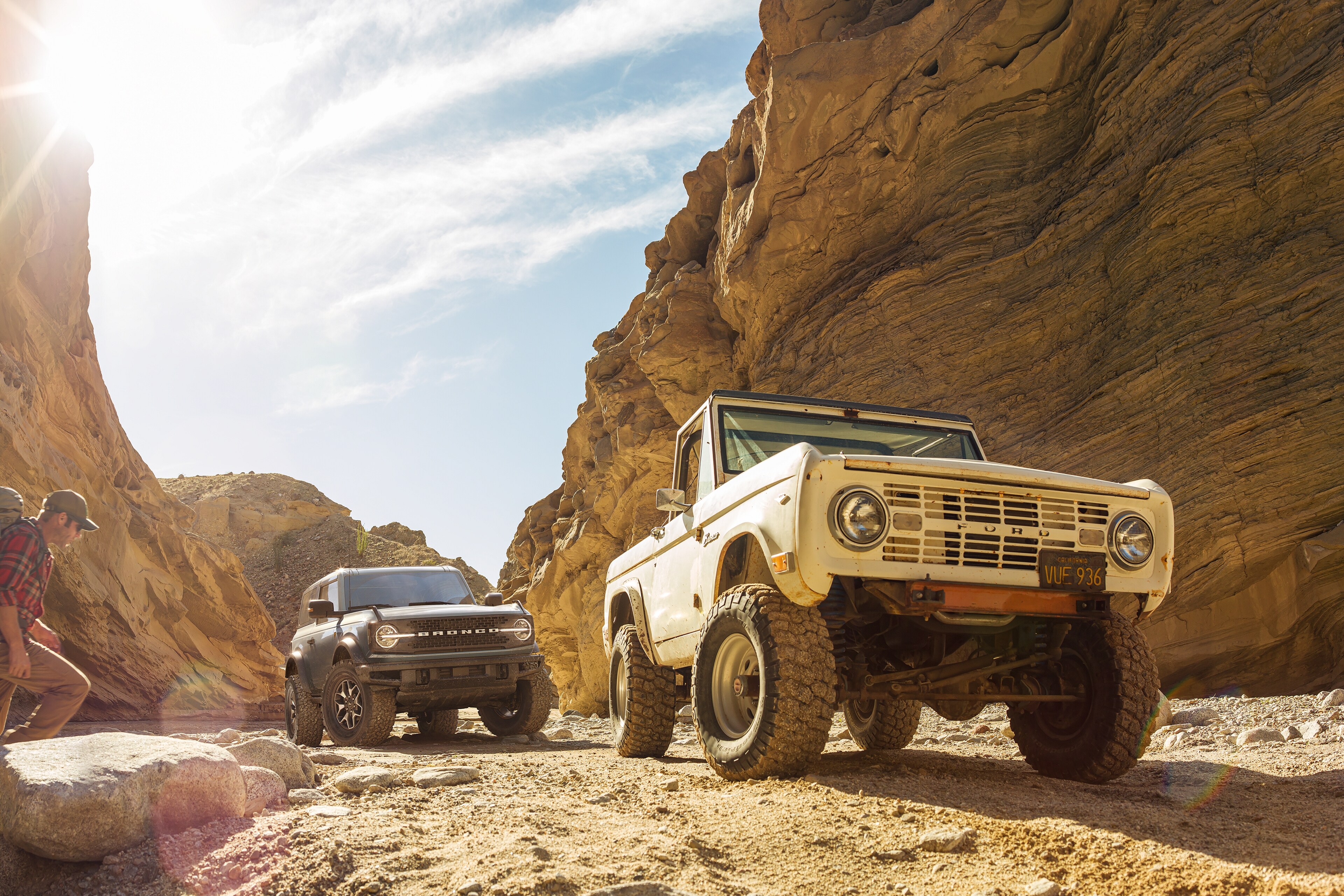 But the real question here is, when will you get your Bronco? As we have stated, this is dependent on different factors, but if you're lucky, you can get yours in June. Keep in mind that Ford will first build FCTP vehicles for dealerships before building any for customers.
It's risky to purchase a vehicle that is in its first year, but the wide timeline validates the production process and gives early buyers a well-made model without the usual technical issues of a new car.
If you make your order by the 19th of March, which is the last day of ordering, you should expect your delivery estimate in May. If you ask your dealer, they will have a better idea of when you will get your Bronco. Your dealer can also contact you with the option of moving your delivery date up in exchange for a different Bronco build. If you have a deadline for your new vehicle, you can go with this option.
But, if you don't mind waiting, you can hold on till June for your new Bronco. It's a long time for Bronco fans to wait, from delays and price corrections to build and price errors, a lot is going on. But, before you know it, your brand-new Ford Bronco 2021 will be in your garage for some amazing off-roading.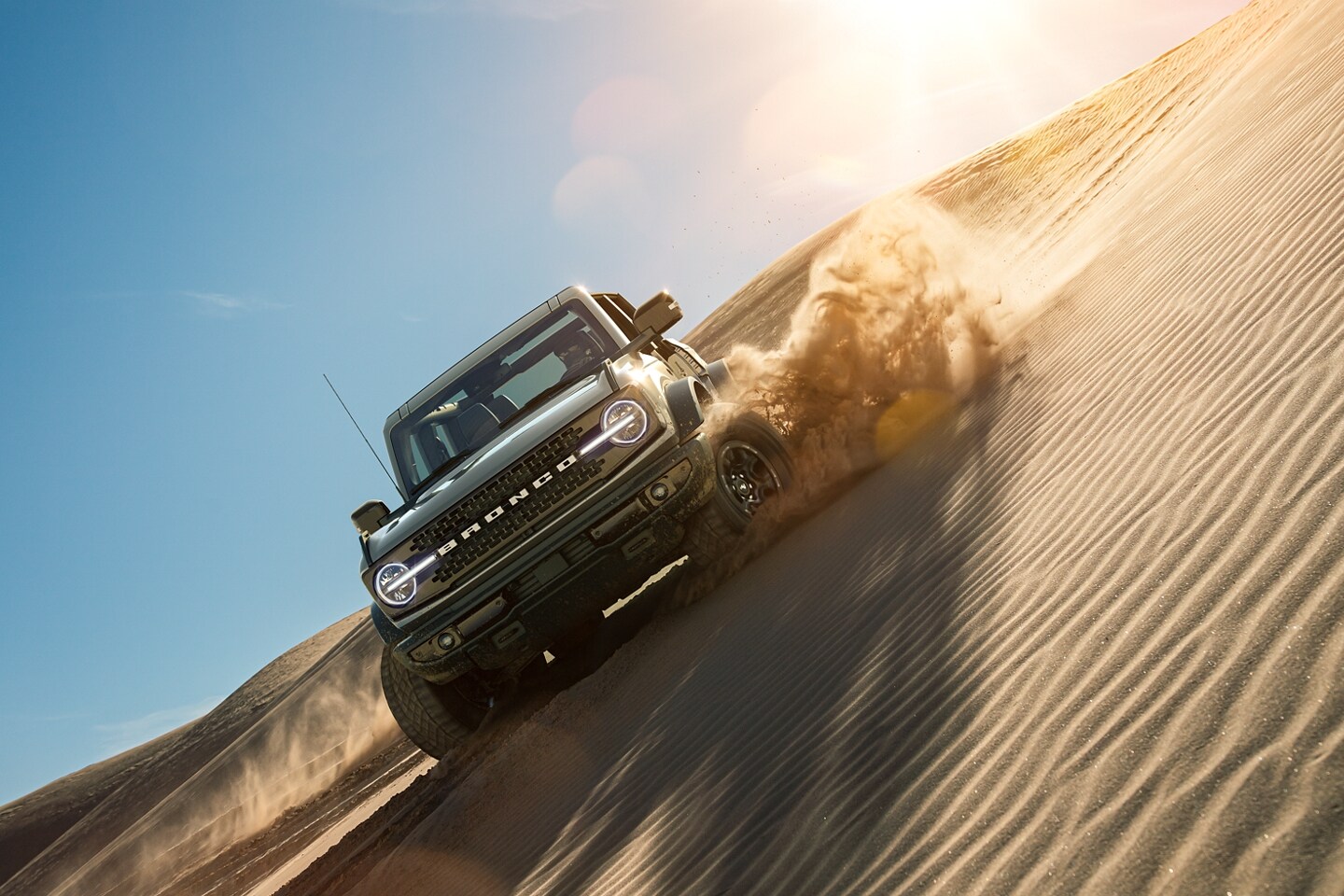 Hold on For Your New Bronco!
From January 2021, you will be able to convert your reservation to order with the Ford dealer close to you. If you haven't already gotten your delivery timeline estimate, you should be expecting it before the month runs out.
And, if you haven't ordered your Bronco yet, keep your eyes open for the next delivery date.